After some of its contents found their way to the FIAGTC World Final, the latest update for GT Sport is now available for all players.
The update follows the pattern that Polyphony Digital has put forward for much of 2018. Bringing new cars, a new track, and more single-player events, it offers a little something for everyone in its 2.88GB.
Seven Cars Join The Lineup
As we reported yesterday, six of this month's seven new cars already showed up on the PS Store. Not only that, but those in attendance at the World Final in Monaco last month — including us — saw all of these cars either in Scapes or lurking in Brand Central.
Like previous months, it's a mix of new-to-franchise models and returning favorites from GT6:
2007 BMW M3 Coupé (N400)
1963 Chevrolet Corvette Sting Ray Sport Coupe (C2) (N400)
1995 Ferrari F50 (N500)
2015 Greddy Fugu Z (N300)
2016 McLaren P1 GTR (Gr.X)
1978 Pontiac Firebird Trans Am (N200)
2012 Tesla Motors Model S Signature Performance (Gr.X)
The ratio of new to familiar faces is much more balanced than previous updates, however. The Tesla, Pontiac, and BMW all return, while the Corvette resides in a gray area: it's had a slight name change over the GT6 edition, and seems to be packing more power. We'll know for sure once the servers are back up.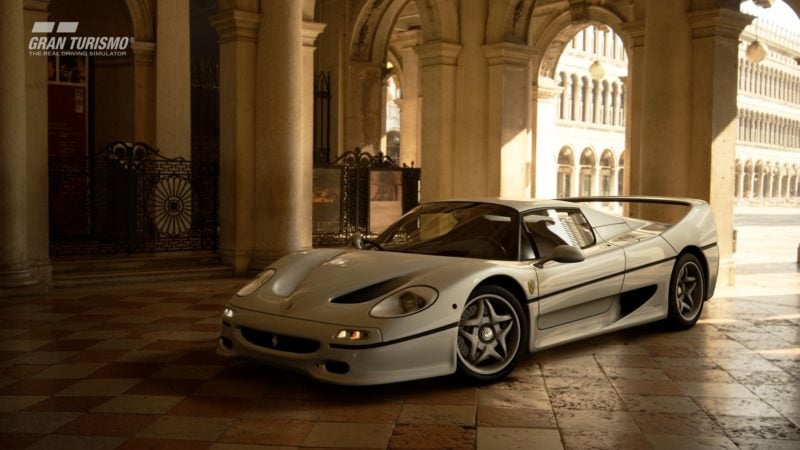 New to the franchise are two hypercars, separated by over two decades of progress, and a GT Award winner. The Ferrari F50 is the middle-child of Ferrari's five halo models over the years. Whisper it: it's actually the better drive compared to the F40.
Meanwhile, McLaren's hypercar has finally arrived in GT Sport. No, not the Senna. No, not even the Speedtail. It's the hybrid hypercar P1, but instead of the LaFerrari-matching "base" model, it's the track-only GTR. It falls into Gr.X, though it is undoubtedly one of the fastest cars in that catch-all category that isn't a Vision GT nor an open-wheeler.
Then there's Sung Kang's mega-clean Z. We predict a lot of Devil Z replicas, not least because of the new track…
Meet The Best Tokyo Layout Yet
Yeah, we're calling it. The general concensus amongst the GTPlanet team in Monaco was that Tokyo South was a welcome new addition. Don't let the map outline fool you: it's a much better drive than that would imply. With a string of satisfying high speed corners and two deep braking zones ahead of triple-apex corners, it should offer plenty of close competition. Just, uh, watch that mid-lap pit entrance…
Like its two existing siblings, Tokyo South comes with an Outer and Inner Loop. Don't let the names fool you, however: the Inner Loop is nearly a mile longer than the Outer Loop. The 4.08-mile long track features one less corner than its 3.23-mile counterpart.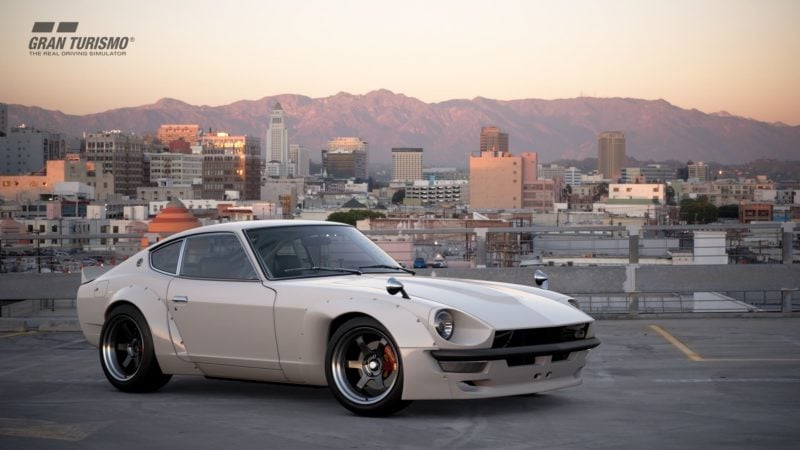 More GT League Events and Catalunya Circuit Experience
It wouldn't be an update without more single-player content, right? No new series appear with 1.31, but there are a total of seven new rounds spread across four existing series:
Beginner League: 2 new rounds added to the "Nissan GT-R cup".
Amateur League: 2 new rounds added to the "Real Circuit Tours".
Professional League: 2 new rounds added to the "Mercedes AMG Grand Prix".
Endurance League: 1 new round added to the "Gr.3 Endurance League".
Like clockwork, the Circuit Experience for the last new track, Circuit de Barcelona-Catalunya, is now available too. You'll take to the wheel of the Huracan GT3 for it, with a goal time just under 1:52 for a full lap.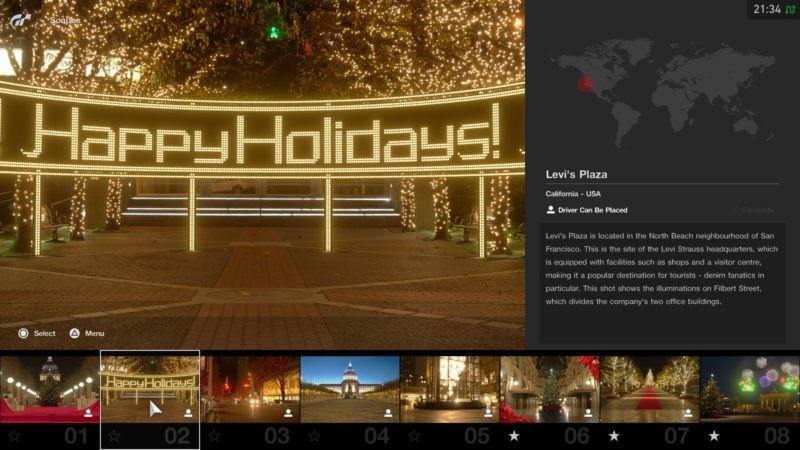 Seasonal Scapes and Other Goodies
Polyphony's gotten into the Christmas spirit with some festive Scape selections on the main menu. There's also a variety of Peugeot-specific settings over in the French marque's Brand Central hub.
Lastly, befitting the title with the FIA-Certified championship, there's now a Museum section dedicated to the governing body itself.
As usual, the patch notes mention "various other features, improvements and fixes implemented in this update," so keep an eye on our GT Sport forums for any undocumented changes.
See more articles on GT Sport Game Updates.