Well that's a welcome surprise. The Gran Turismo Sport demo is now available for pre-load in certain regions, and while the features are still locked until Monday morning, the in-game "Attract Mode" videos have revealed some goodies early.
GTPlanet's own GT Sport car list currently sits at 167 cars. When the official GT website published its list, it matched our own. Shortly afterwards, members of the community noticed a few entries disappeared from the list, and they all happened to be part of the Vision GT program. The mystery cars are as follows:
2017 Copen RJ Vision Gran Turismo
2017 Honda Sports Vision Gran Turismo
2017 Peugeot L500R HYbrid Vision Gran Turismo
2017 Peugeot L750R HYbrid Vision Gran Turismo
Well, we don't have to call them mysteries anymore.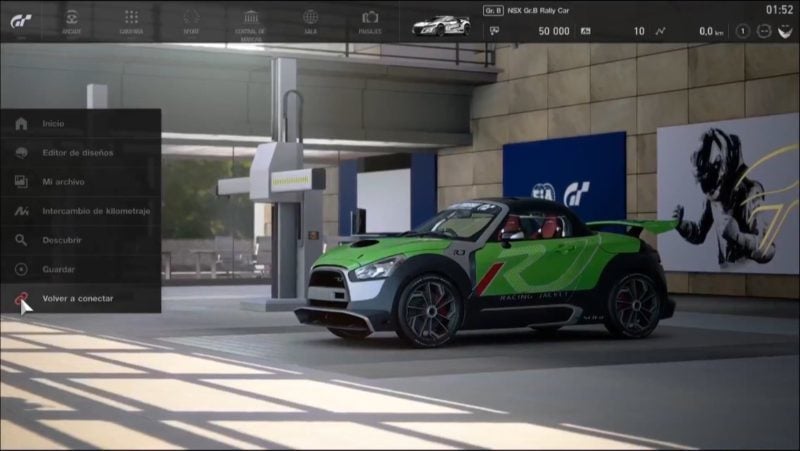 Up first is the diminutive Daihatsu. It's a brand that's been with the series since GT2, but we weren't sure it'd be returning for Sport. True to its kei-car heritage, the Copen RJ looks to pack some serious punch in a small package. We can't quite tell if it's meant to be a pure track car or — given its high-riding stance — a sort of pint-sized take on the game's Group B class.
Unfortunately, it won't be doing battle with the similarly-sized Mazda MX-5 or Toyota SF-R: according to the now-deleted list, the Copen will sit in the Group X class.
The Honda Sports VGT will provide company for the Copen. It too will sit in Gr.X, though it looks to occupy a much more normal footprint. The styling, and size, is a Goldilocks mixture of the existing NSX supercar and S660 kei car. We saw something very similar last July in patent images — is this Honda's way of introducing a mid-range sports model? We're very curious to see what sort of powerplant it's packing.
Peugeot will get a new Vision GT in what seems to be two different states of tune. The L500R HYbrid will join the others in Group X, but the L750R will compete in Group 1. That will see it squaring off with the old 908 endurance prototype. The newest Pug VGT evolves the form of the 2015 edition, with an even squintier visage. It also sprouts actual side windows, which should be useful.
It's probably for the best this new VGT isn't a road car: we're not sure that centered brake light would ever pass regulations.
In addition to these new VGTs, we've also included new images of the Fittipaldi EF7 and new Citroën GT Gr.4. For other new reveals like the Toyota TS050, Lexus LC500, and more, don't miss our post from yesterday.
Tip of the hat to TS050, qwbufp, and zzz_pt for the tips and quick snaps!
See more articles on Vision GT.