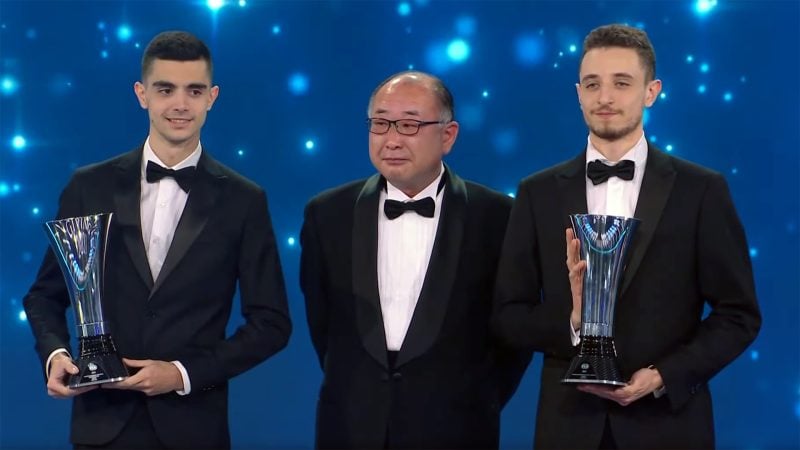 2021 FIA Certified Online Championship winners Valerio Gallo and Coque Lopez have collected their winners' trophies at the FIA Prize Giving gala — the only champions representing esports at the annual season-ending event.
The yearly Prize Giving ceremony is a celebration of motorsport champions across the FIA's official championships, from F1 through to junior-level karting, and the Gran Turismo Online Championships are the only exclusive esports event to be given this level of recognition.
Attendance at FIA Prize Giving is, alongside the bronze replicas of Umberto Boccioni's sculpture "Unique Forms of Continuity in Space", the grand prize for winning Gran Turismo Sport's flagship event.
This year's event in Paris was somewhat mired in controversy, after neither the team principle of the F1 championship-winning Mercedes-AMG squad nor its seven-time world champion Lewis Hamilton attended the event. That followed a highly dramatic championship finale in Abu Dhabi, the events of which will likely rumble on for quite some time.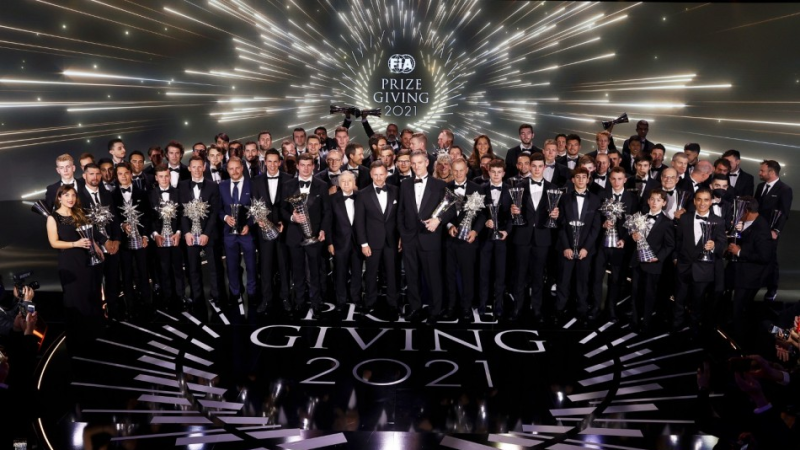 Nonetheless, it was still a special evening for the Gran Turismo champions. Gallo collected the trophy for winning the Nations Cup, after a dominant performance across 2021 which saw him win more races than everyone else combined.
In the grand final he only needed a handful of points to secure the championship, but he did it in style by winning that race too. It also came in a season in which he became the first ever champion in an Olympic-recognized esports racing event.
Lopez was claiming his own first world title, like Gallo, on behalf of his Team Toyota squad which ran a clean sweep of the races in the world finals. For two of the Toyota team, Igor Fraga and Tomoaki Yamanaka, it was a repeat triumph, having won in 2019 too, though neither was able to attend the Prize Giving event.
As well as claiming the 2021 titles, Gallo, Lopez, Fraga, and Yamanaka also have the record of being the final GT Sport world champions. The series is set to transition to Gran Turismo 7 in 2022, and we can't wait to find out who'll be on the stage next year.
See more articles on 2021 FIA GT Championship.