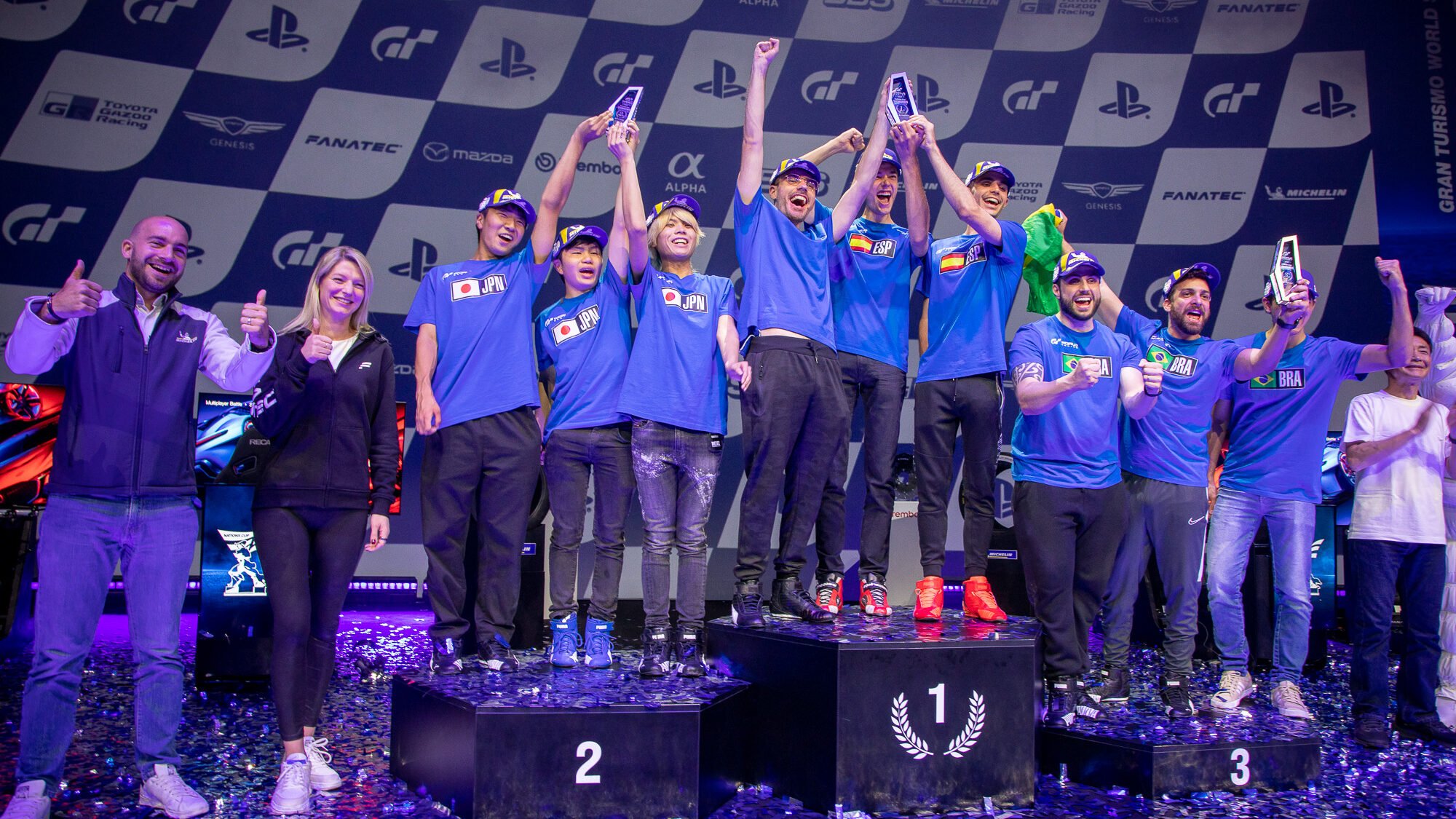 It has been a while since we sat down to take a critical look at the Gran Turismo World Series. The high-water mark was set during a memorable and spectacular event in Sydney, Australia, which brought together a compelling combination of racing action, atmosphere, and production value. GTWS was rolling, with plenty of momentum and storylines to project it into the year ahead.
Unfortunately, what looked like a promising year in 2020 became a disaster, as world events turned just about everything upside-down. There was nothing Gran Turismo's events team could do, and the World Series went virtual for the next two years. Despite a good effort, the pre-recorded virtual events lacked the atmosphere that had made the World Series so unique and compelling.
In-person events finally resumed last year, and while it was certainly a refreshing return to normalcy, it was still missing a key element that had made some of the previous events so compelling: live crowds. That final piece of the puzzle returned with the latest event in Amsterdam, so we have to ask: is the GT World Series finally back on track?
Let's take a closer look right at what the GT World Series Amsterdam got right — and where it came up short.
Event Production
One thing is clear: Gran Turismo's events team is still the best in the business.
The Theater Amsterdam venue was striking, modern and quintessentially "Gran Turismo". Inside the theater itself, a giant, curved, wrap-around projection screen opened to allow the competitors and hosts to enter the stage in dramatic fashion.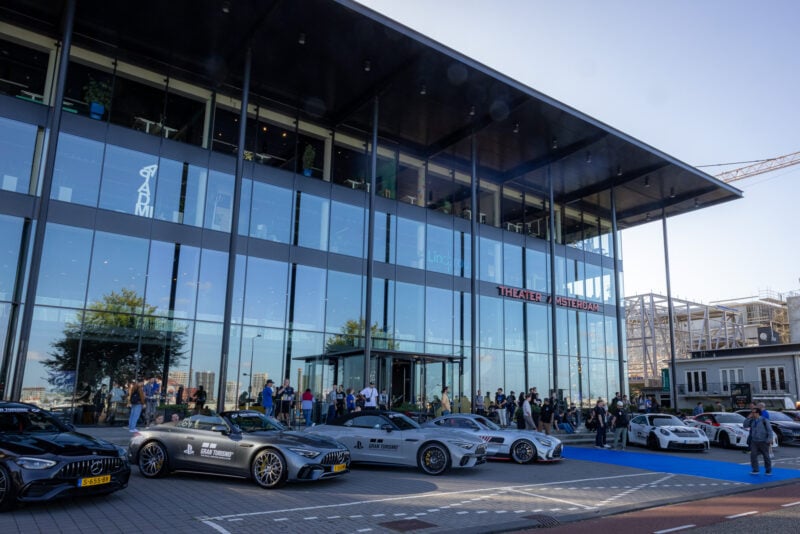 At this point, the chemistry between Tom Brooks, Jimmy Broadbent, and Julia Hardy is well-established. This continuity is evident with those behind the camera as well: virtually all of the same people involved in the very first Gran Turismo World Tour events are still there.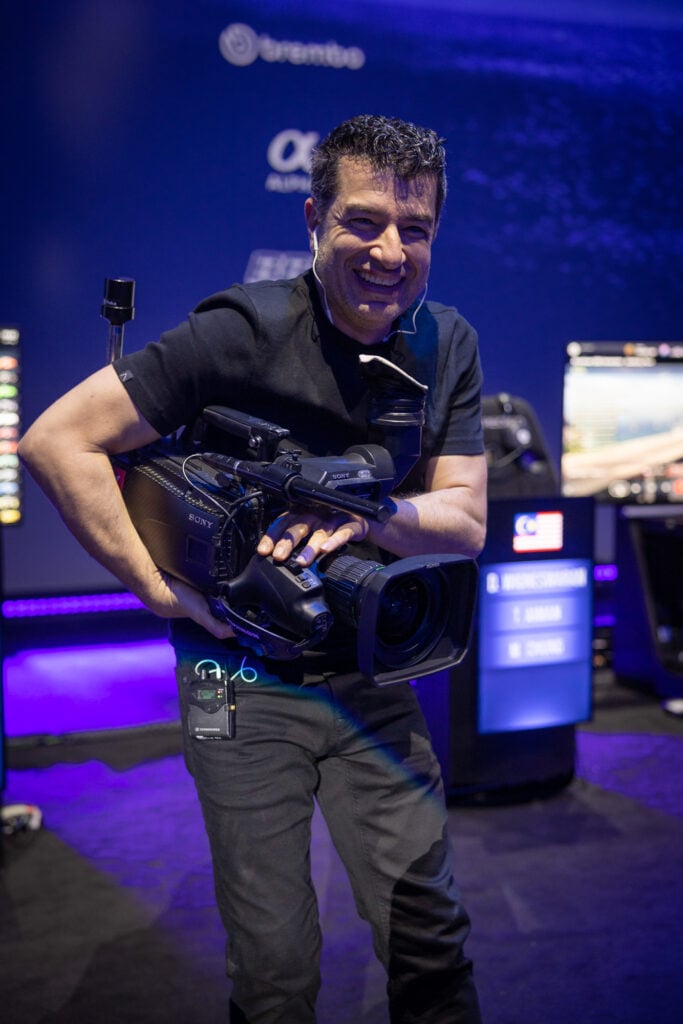 They know what to do, how to do it, and how to work with each other. It's an impressive performance from everyone involved, and goes a long way into making these events and broadcasts a reality.
Live Crowds
There was never a doubt how important live crowds are for these events, but Amsterdam really put an exclamation point on it. This was the first World Series open to the public since Sydney, and you could feel it.
The cheers of the crowd help remind you you're at a sporting event, not just a show. Not only that, the competitors feed off the crowd's energy and encouragement, and it creates an atmosphere that simply cannot be replicated any other way.
Of course, the atmosphere is at its best when local drivers are doing well. The crowds cheering for Coque Lopez at Madrid in 2018, the Australians pulling for Cody Latkovski at Sydney in 2020, and the Dutch yelling for their team during close battles with the Belgians were particularly special moments which stand out in my memory.
With the 2023 World Finals set to be held in Barcelona — and members of the public likely invited to attend there as well — things could be more raucous than ever for the finale as Spanish drivers continue to be in top form.
Related Game Content
Polyphony Digital is blessed with an obsessive fanbase that clamors for an early look at any new content coming to the latest Gran Turismo game, and there is perhaps no better platform to show off new content than World Series events.
Obviously, the company wants as many people as possible to tune in to the live shows — what better incentive to watch than to have the competitors on a new track or in new cars?
This is not a new idea, of course: upcoming content has frequently been teased at World Series events in the past with great success. YouTube's live chat explodes with opinions and comments as new content is spotted, and view counts rise as people share the stream with their friends. As they watch, they're more likely to get pulled into the on-track competition as well, creating new fans of the competition.
As the first major event of the year — with paying customers in the seats and with the international launch of the Gran Turismo feature film on everyone's mind — there has never been a better opportunity to reveal new content. Yet, there was nothing: even GT7's wildly popular new ambulance, or the Nissan GT-R bearing the movie car's livery, were nowhere to be seen.
It was a strange omission that could have added yet another layer of excitement and interest to a marquee event.
Nations Cup Team Format
One of the more controversial changes was the conversion of the Nations Cup to a teams-based format.
Traditionally, the Manufacturers Cup has always been the team series, where drivers from around the world come together to represent their favorite automotive brands. Although it technically shares equal prominence with the Nations Cup, it has always been a bit harder to follow.
With Balance-of-Performance adjustments and game physics, it is usually easy for most observers to guess which manufacturers will find themselves on the podium. It's also rare to see consistency among the personalities, with drivers switching between teams from year-to-year; the drivers are a "team", but they are temporary, and you may never see the same drivers together again.
That's what made the traditional Nations Cup format more compelling — and popular.
With a consistent crop of drivers at each event, you can see their individual talents and personalities shine, and you can connect with them on a personal level. Storylines, rivalries, and narratives were easier to follow, and viewers (and the media) could chart their performance over time. All those charming advantages evaporate with a team-based Nations Cup format, and the competition loses some of the consistency it worked so hard to build.
That's not to say the Nations Cup team format didn't work — it has many of its own merits, and I loved watching fellow countrymen from around the world working together to represent their nation. The crowds quickly latched on to national rivalries, and the additional layer of team dynamics and strategy makes the racing more uncertain. But is it worth it to lose the simplicity and consistency of the traditional Nations Cup format? I don't think so.
Back on Track?
So, is the Gran Turismo World Series back on track?
The answer, it would seem, is yes: the foundations of the series remain stronger than ever, with an experienced production crew, a great-looking game, TV-quality broadcasts, and a talented field of competitors eager to race. All the ingredients are in place for the World Series to open a promising new chapter.
Nevertheless, it's frustrating to see opportunities to debut new content ignored when it could help propel the series to a wider audience. And, while it is encouraging to see the producers experimenting with different race and competition formats, they need to take care not to mess with the formula too much. It will be interesting to see where the World Series goes from here.
Bring on Barcelona!
See more articles on Gran Turismo World Series.