It's during a heated battle at Zhejiang that I truly learn the reach of GRID's Nemesis system. I have some time to really consider it too, since I'm currently wedged into the wall lining the main straight.
I'm behind the wheel of Codemasters' reborn racer in an unassuming apartment complex in San Diego's hip East Village. It's an intimate setup, with only a few seats per session, on both pad and wheel. I've got a couple hours to explore every aspect of the game ahead of its launch on October 11 (or October 8, exactly one week from today, for Deluxe Edition buyers).
After a few too many bumps, I've put myself in the crosshairs of one of the AI drivers. We all know that sort of experience online, but GRID is surprising me with its ability to convincingly translate the revenge shunt to single player.
The question, then, is does this sort of organic experience translate across the game? Let's dive in.
How Does it Drive?
There's no time wasted at the preview event trying to sell GRID as a full-fledged sim. Codemasters isn't interested in hunting in that particular forest: besides, as company reps remind me, there's already F1 2019 and DiRT Rally 2.0 for that reason.
Instead, GRID is aiming at the mainstream, with a driving model that's simple enough for newcomers to quickly and easily grasp, yet deep enough to require serious time to master. You'll definitely have to mind your braking points, racing line, and throttle application. Get greedy with the throttle mid-corner — especially on a rumble strip — and the car will be facing the wrong way faster than you can say "curse you, Alonso!"
In general, cars are quite grippy, and initial turn-in is lightning fast. It forces a recalibration, as I find myself turning in way too early at first, even in the tame front-drive TC2 cars. If you're a fervent speedometer hawk, you'll also be thrown off by the HUD showing wheel speed instead of the usual vehicle speed. It makes it seem like acceleration, and indeed cornering speed in general, is far higher than usual.
Moving up to the GT3/GTE class cars, I spin my Aston Martin Vantage a handful of times. There's little feedback from the pad on when grip runs out. With traction control off it turns throttle control into a bit of a guessing game. The wheel, a Logitech G920, is also quite light, though I'm told the setup is makeshift since the team couldn't ship its own rigs across the pond. Luckily there will be plenty of wheel options for players — we'll be sorting out the Fanatec CSL Elite with the full game very soon.
I spend a bit of time with the JEDI F1000 open-wheeler and it's
One unexpected side of the handling package in GRID is how beautifully it drifts. I genuinely can't remember the last time I've had so much fun getting sideways — not counting real-world Porsches on a low-friction surface. I drive the tuner Mitsubishi Evo around Zhejiang and it instantly feels at home, wheel twirling, as it slides around the endless S-bends. It's immensely satisfying, not only for the natural feel but the precision. I can keep the Evo a foot away from the car beside, modulating the throttle in tune with the desired line.
Well, at least until I piss one of the other drivers off.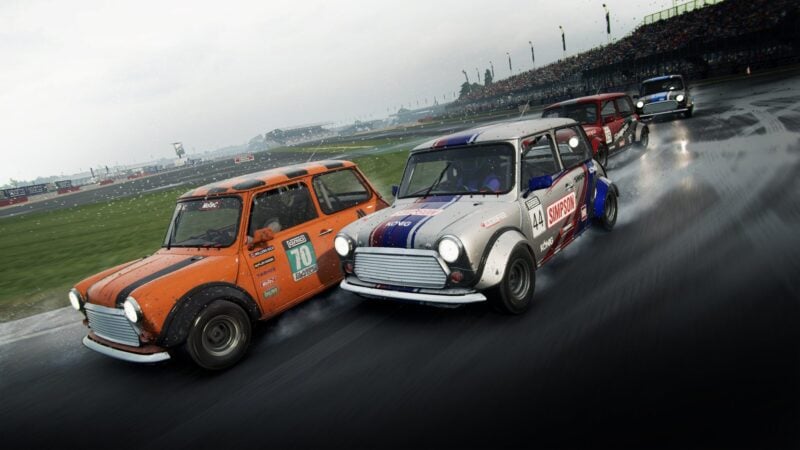 What About That AI?
Codemasters has made much of GRID's dynamic AI opposition. Each driver has different attributes for things like aggression and cleanliness, with myriad profiles available. This applies to your teammate, too: some are more goal-oriented and will work with you, while others would rather be a one-man show.
I test the pack by driving slightly more aggressively than normal, in the same way San Diego is slightly warmer than Siberia. Sure enough the red mark appears above one car, and the mood gets decidedly tense. On the main straight he swerves to side-check like a four-wheeled hockey defenseman. It's not some blanket attitude change either: I watch my new friend afford every other car more room on track than me.
This sort of behavior exists beyond the player too. I watch as two cars tangle with each other, jostling for position instead of taking a safe processional line. On more than one occasion I see cars heading off track in in their best Casino Royale impressions, piling on the rotations.
Codemasters tells me this is all intentional. It looked to online racing as an inspiration, at the very real human responses to things like aggressive driving. Some AI drivers might have a higher tolerance for roughhousing. Some, less so. Not everyone wants to play online, but with GRID, that doesn't mean predictable single player races. Just like the real world, the goal here is to populate each and every race with a different lineup of characters, leading to a different outcome.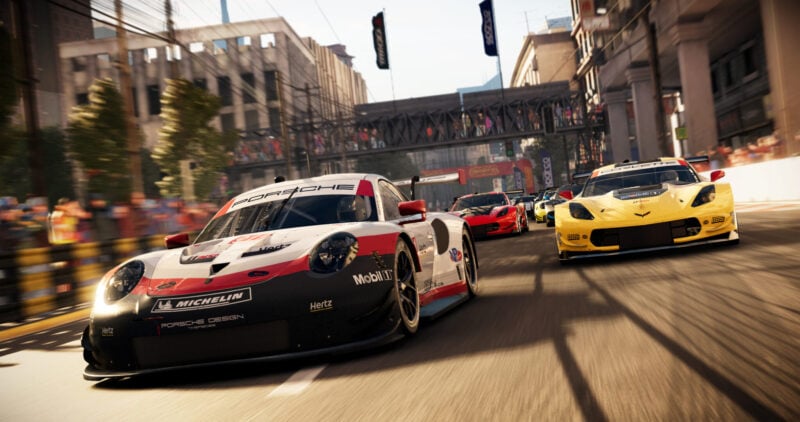 How Does it Look and Sound?
Codemasters games have a tendency to look better in motion than still images. That's true here too. The car models in the menu are serviceable, with the biggest issues being the flat-looking headlights on most cars.
On the move GRID is sharp, with bright colors and solid lighting. This gets bumped up a notch during dramatic times of day like sunset, and doubly so during rain. On the pre-release PC build I notice one major instance of frame rate fluctuation thanks to a particularly large pack of cars on screen. Other than that, it's smooth sailing.
Another tradition from modern Codies games is excellent engine noises. GRID does a good job here, though from my brief experience I'd still rate DiRT Rally 2.0 higher on the tasty-noise-ometer. The variety of basic notes is there — my Aston sounds quite different from the thundering Vette and the shrieking 911 — but it feels slightly flat. It's another area that can get back-to-back comparisons when the full game is in our hands.
The impact sounds really do crunch. We do a few quick multiplayer test races and the free-wheeling demolition derby that happens in between races is hilarious fun. Expect lots of people to get carried away here, turning what might be a quick time-passer into the main event.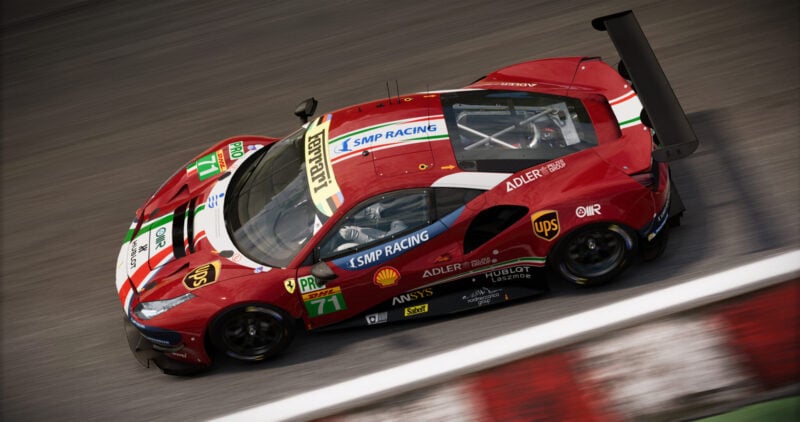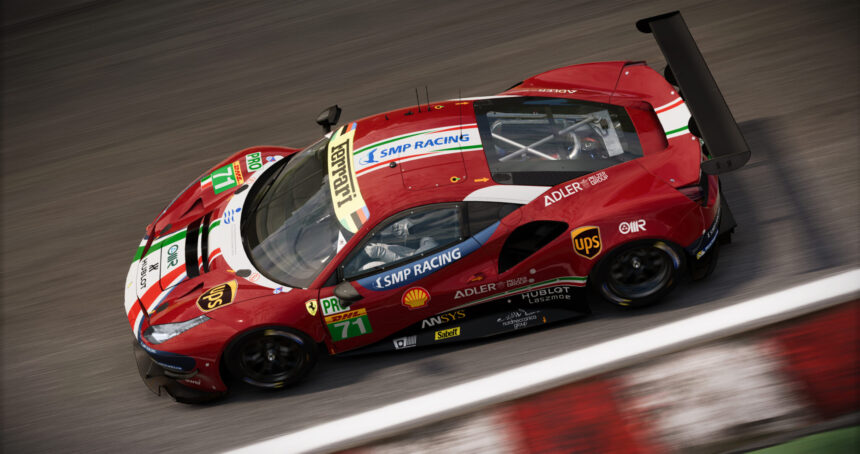 So Who's The New GRID For?
Ah, the million-dollar question.
I can tell you who it isn't for. GRID isn't for those that agonize over a single psi change in their rear tires. Nor is it for those who believe a video game will put them in the seat of a real race car. There are other titles for those things.
Over the course of the preview event, I felt like the main ingredient missing was a '90s-era, plastic-fantastic arcade race cabinet enveloping me and the screen. GRID wears its action-oriented heart on its sleeve, bringing to mind the golden era of literal arcade racers. If you grew up during that era, what Codemasters has created here should strike a chord.
It's more fun on a wheel than many will expect, with just enough nuance to separate the beginners from the pros. I can imagine convincing game-playing friends to actually try it out, something wholly off the table with today's super-serious sims. The AI is its ace in the hole, tailorable to any skill level yet crucially still remaining human, not just changing the outright pace.
There is the issue of day one content: there's not a deluge of it. That'd be forgivable if this were a fresh franchise, or a title arriving closer to the beginning of a generation instead of the end. Browsing through the car roster and — especially — the track list, both feel small. The rides are quite diverse, from Volvo's legendary touring wagon through to Alonso's championship-winning Renault F1, so the straight numbers aren't everything there. But tracks in particular is how a racing game really feels diverse, and it's here players may find the pickings slim.
The other big question mark over GRID is that of post-release content. We know it's coming, but we don't know what it will hold quite yet. Games like GT Sport and Forza Horizon 4 have used a steady drip-feed of new content to keep the player base engaged. If GRID does the same, it could find its niche in the genre as the more overtly racing-oriented arcade racer. #LikeNoOther, indeed.
GRID releases October 11 on Steam, Xbox One and PlayStation 4 (or October 8 for Deluxe Edition buyers).
More Posts On...