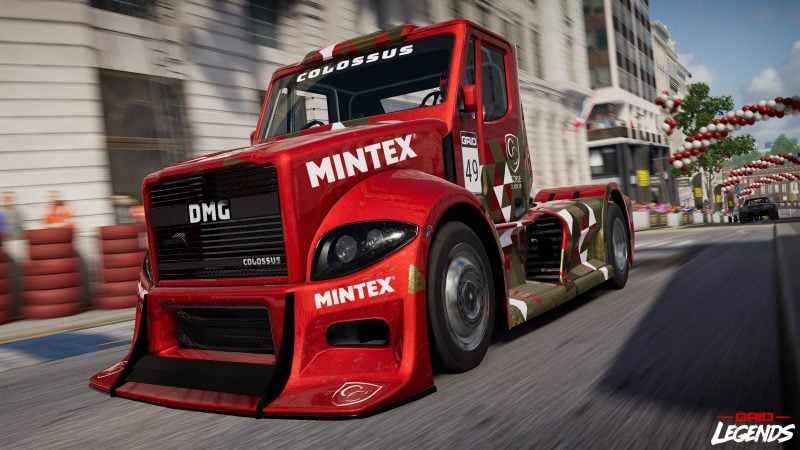 With GRID Legends due to hit hard drives and shelves a week from today — or even a little earlier if you're an EA Play subscriber — Codemasters has confirmed a full content list for the title.
When Legends lands on February 25, all players will have access to 118 cars, and 137 circuits spread across 22 locations around the world. There's also an additional four cars for those who've pre-ordered the game, in a special "Seneca & Ravenwest Double Pack", which doesn't appear to be available separately at this time, and two cars in a Deluxe Edition-exclusive "Voltz Pack", for 124 cars in total.
In addition to the launch day list, Codemasters is also planning four post-launch DLC packs. These will contain new cars and tracks, as well as new events and challenge. The packs are included in the Deluxe Edition, though they should also be available separately for standard edition buyers.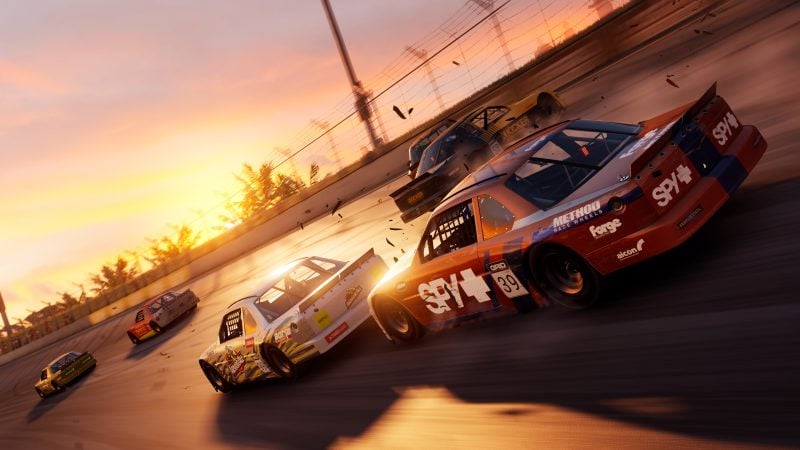 Track List
There's 22 locations in the game at launch, with a combined 137 layouts. That covers city tracks and dedicated race venues, real and fictional locations, and both circuit and point-to-point courses.
At the moment Codemasters has only revealed a list of venues and the number of routes at each rather than the specific courses. However we can say that even the real circuits can be raced in the opposite direction to normal, which can provide a very interesting challenge.
The full list of track locations and their number of layouts is as follows:
Barcelona (7)
Brands Hatch (4)
Chicago City Circuit (6)
Crescent Valley (7)
Dubai City Circuit (6)
Havana City Circuit (7)
Indianapolis (8)
London City Circuit (6)
Moscow City Circuit (6)
Mount Panorama (2)
Okutama GP (6)
Okutama Sprint (6)
Paris City Circuit (6)
Red Bull Ring (6)
San Francisco City Circuit (6)
Sepang International Circuit (6)
Shanghai City Circuit (6)
Suzuka Circuit (6)
Strada Alpina (8)
Sydney Motorsport Park (8)
Yokohama Docks (8)
Zhejiang Circuit (6)
Car List
Although Codemasters says there's still a couple of cars to reveal before launch, the official count of "over 120 cars" has been reached with the vehicles revealed thus far, including those bonuses available in pre-orders and the Deluxe Edition.
The car list itself is split up into nine different classes: Drift, Electric, GT, Open Wheel, Specials, Touring, Track Day, Trucks, and Tuner.
There's no list right now of what cars go into what classes, but they are fairly self-explanatory for the most part. Aside from Tuner and Specials, which feature quirky cars that don't really slot into any other group — like mad time-attack machinery in the Tuner class and vehicles like the Volkswagen Fun Cup Car in Specials — you can likely guess what class any given car is in.
Each has sub-categories too, such as GT's Class 1-4 cars (representing GT1 to GT4), prototypes, and Ginetta groupings. In addition to that, the cars are also split up into Amateur, Semi-Pro, and Pro groups, which represents their relative difficulty and performance. You'll need to advance within each class to gain access to the higher-tier cars.
Alfa Romeo (2)
Alfa Romeo 155 TS
Alfa Romeo Giulia GTAm
Alpine (1)
Ariel (1)
Aston Martin (5)
Aston Martin Valkyrie AMR Pro Concept
Aston Martin Valkyrie
Aston Martin Vantage GT4 (Pre-Order Bonus)
Aston Martin Vantage GTE
Aston Martin Vulcan AMR Pro
Audi (4)
Audi A4 quattro
Audi R8 1:1 (Deluxe Edition)
Audi RS 3 LMS
Audi S1 quattro Concept
Auto Gallery (1)
Auto Gallery Nissan Skyline GT-R (R32) 
Beltra (4)
Beltra Enduro 24 T
Beltra FZ – 73 FAF
Beltra Icon Mk3
Beltra Open Wheel
BMW (4)
BMW M1 Turbo Group 5
BMW M3 (E46) GTR
BMW M3 Touring Car
BMW M6 GT3
Brabham (1)
Bugatti (1)
Bugatti Veyron 16.4 Super Sport
Cadillac (1)
Chevrolet (6)
Chevrolet Corvette C7.R
Chevrolet Corvette ZR1
Chevrolet Camaro GT4.R
Chevrolet Camaro SSX Concept
Chevrolet Camaro Super Tourer
Chevrolet Camaro Z28 Modified
Datsun (1)
Datsun 240Z (S30) Modified
Dodge (1)
Dodge Challenger SRT Demon
Dumont (4)
Dumont Colossus
Dumont Stampede
Dumont T36 Brawler Sport
Dumont T37 Wolf*
Ferrari (9)
Ferrari 330 P4
Ferrari 365 GTB4 Competizione
Ferrari 488 GTE
Ferrari 512 BB LM
Ferrari 599XX Evo
Ferrari F40 LM
Ferrari F430 Challenge
Ferrari FXX
Ferrari FXX-K Evo
Ford (11)
Ford Capri Turbo Group 5
Ford Falcon FG X Supercar
Ford Focus TC-2
Ford GT
Ford GT GTE
Ford GT40
Ford Mustang GT4
Ford Mustang Mach 1 Modified
Ford Mustang Shelby GT500
Ford Sierra RS500 Cosworth
Ford Sierra RS500 Cosworth Group A
Ginetta (4)
Ginetta G40 GT5
Ginetta G55 GT3
Ginetta G55 GT4 (Pre-Order Bonus)
Ginetta G56 GTA
Holden (1)
Holden ZB Commodore Supercar
Jaguar (1)
JEDI (1)
Jupiter (3)
Jupiter Classic Stock
Jupiter Formula X
Jupiter San Marino
Koenigsegg (2)
Koenigsegg Agera RS
Koenigsegg Jesko (Pre-Order Bonus)
KTM (1)
Lancia (2)
Lancia Delta HF Integrale Super Hatch
Lancia Stratos
Lotus (3)
Lotus Elise GT1
Lotus Elise S Cup R
Lotus Evija
Mazda (5)
Mazda 787B
Mazda Furai
Mazda MX-5
Mazda RX-7 FD3S Drift-Tuned
Mazda RX-7 Panspeed
MCA (1)
MCA Hammerhead Nissan Silvia (S13)
McLaren (1)
MINI (2)
MINI Hatch JCW
MINI Miglia Challenge
Mitsubishi (3)
Mitsubishi Lancer Evolution VI Time Attack
Mitsubishi Lancer Evolution IX Time Attack
Mitsubishi Lancer Evolution X Drift-Tuned
Nissan (10)
Nissan 300ZX (Z32) Modified
Nissan 300ZX Turbo Le Mans
Nissan 350Z (Z33) Gr.2
Nissan 370Z Drift
Nissan GT-R (SUPER GT GT500 Class Racing Car)
Nissan Silvia S15 Drift
Nissan Silvia Time Attack Spec (S15)
Nissan Skyline 2000GT-R (KPGC10) Modified
Nissan Skyline GT-R Group A (R32)
Nissan Skyline GT-R Time Attack (R34)
Opel (1)
Pagani (1)
Panoz (1)
Pontiac (1)
Pontiac Firebird Modified
Porsche (9)
Porsche 911 Carrera RSR 3.0
Porsche 911 GT1
Porsche 911 GT3 RS (991.1)
Porsche 911 GT4 (997)
Porsche 911 RSR
Porsche 917/30
Porsche 935/78 Group 5 "Moby Dick"
Porsche 962C (Pre-Order Bonus)
Porsche Taycan Turbo S
Renault (4)
Renault Clio Cup
Renault Laguna Touring Car
Renault R26
Renault R.S. 01 
Shelby (1)
SRT (1)
Subaru (4)
Subaru BRZ Drift-Tuned
Subaru BRZ Modified
Subaru Impreza WRX Tomei Cusco
Subaru WRX STI TC-2
Tushek (1)
Volkswagen (2)
Volkswagen Cup Car
Volkswagen Golf GTI (Deluxe Edition)
Volvo (1)
Volvo 850 Estate Touring Car
See more articles on GRID Legends.