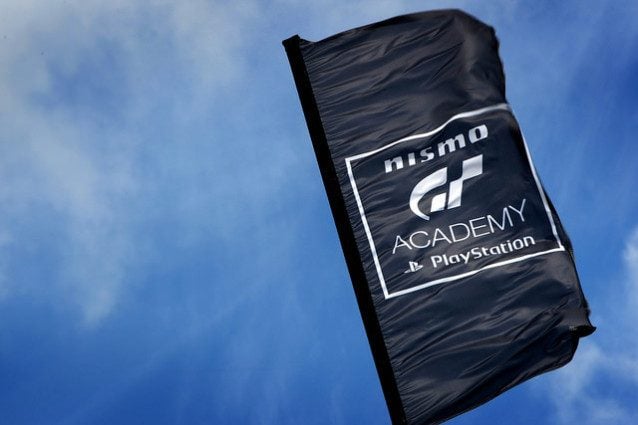 With the conclusion of the 2014 European GT Academy Race Camp, a new group of competitors arrived at Silverstone from nearly every corner of the globe for the international region of the competition, which includes Australia, India, Mexico, Middle East and Thailand.
Competitors were challenged right from the beginning with Race Camp's infamous, 2km assault course. The athletic Australian team dominated the competition, finishing in first place. Although the competitors from Thailand were all much shorter in stature, they put on an excellent display of teamwork and helped each other along for an impressive second place result. The Indian team struggled, finishing in last place, though the valiant efforts of Prakash Nair in support of his teammates did not go unnoticed by the judges.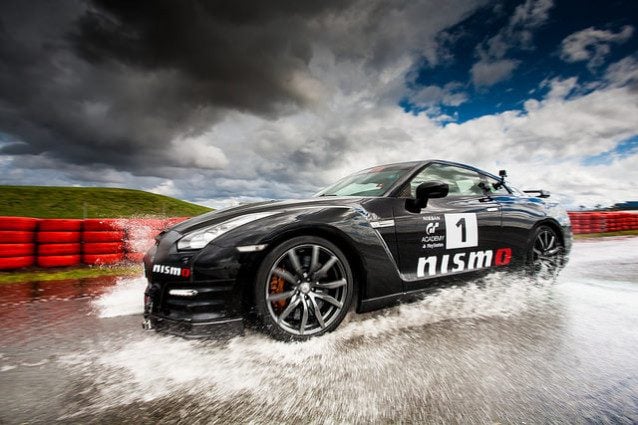 Heavy rains and wind played a factor in the second day of the competition, which would add to the pressure of the competitors as they performed in a passing challenge in Nissan GT-Rs – with the knowledge that the first round of eliminations would be later that afternoon.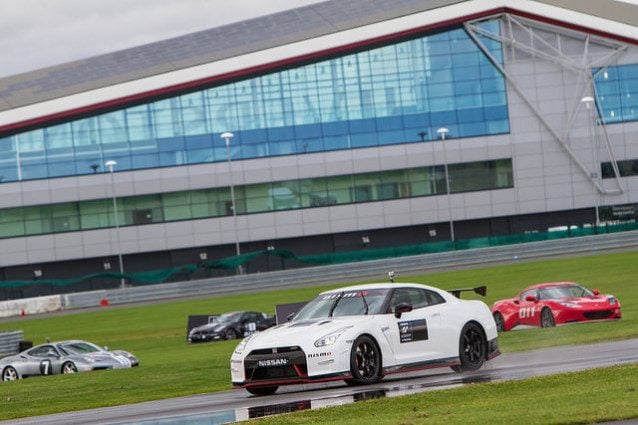 The challenged was followed by a simple test of will and concentration called the "Laser Challenge". In the pit garages at the Silverstone Wing, a  spectacle of bright lights and synthetic smoke drew mysterious attention to a Knight-Rider themed GT-R. On top of the car were five laser pointing devices, aimed at shoulder height of five competitors, one from each group nominated amongst themselves, who each faced the car with a steering wheel in their hand. The challenge was won by whoever could hold the steering wheel at arms-length for as long as possible without the laser beam going above or below the top of the steering wheel. This test of each driver's patience, strength, balance and concentration was a measure of key requirements for motorsport.
Thailand lost early on, followed closely by the Middle East. The final contest between India and Australia was intense, seeing Australia go for a well-earned win, and gaining further ground in this competition.
Ultimately, Day 2 saw the following eliminations from each group:
Australia: Luca Giacomin, Peter Read
India: Abhinav Bhatt
Mexico: Ricky Rincon, Francisco Fernandez
Middle East: Mohammed Jamal (Bahrain)
Thailand: Kriangkrai Chotima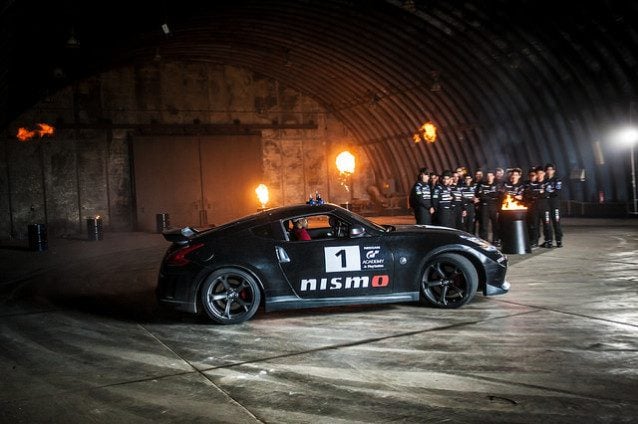 Race Camp's new gymkhana course at a nearby airfield hosted all the action for Day 3. In a sheer method of elimination, the two worst times from both races in each group had to compete against one another to expose the weaker driver and the next evictee. Overall, teams performed well with notable signs of improvement amongst the 20 competitors, but inevitably, this brutal half-way stage of the competition saw the emotional loss of another 5 competitors.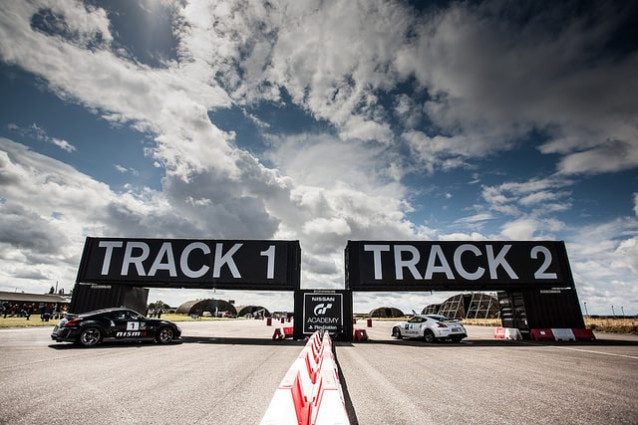 Later that evening, all 15 drivers still in the competition were transferred to Northampton International Raceway for their next activity, stock car racing. Preceded by a practice round for good measure and a chance for judges to identify any improvements their teams could make, a highly eventful stock car relay race then began.
This racing environment was a new awakening for competitors, where aggression behind the wheel was quickly adapted as bumps and turns and skids and confusion were the basis of a highly competitive and entertaining night.
Team Australia's immediate lead gave them foreground to widen the gap behind them, leaving a brawly contest between Mexico and India whose consistent pace and lower collision rate put them ahead of the other two teams. Thailand made many leaps ahead of their opponents, but ultimately they lacked the offensive drive to carry themselves forward.
Day 3 eliminations included:
Australia: Dylan Gulson
India: Glen Suchitha
Mexico: Jorge Solorzano
Middle East: Yasser Mansour AlMansour (Sau)
Thailand: Jakraphan Davee
Day 4 saw a wide range of driving challenges, as the competitors started the day behind the wheel of single-seater race cars for the first time, as GT Academy champion and current GP3 driver Jann Mardenborough was on hand, offering a wealth of knowledge and advice.
Meanwhile, India and Thailand took a journey to 'Tanks a Lot', a farm-converted tank paradise that welcomed one of the most unique activities of International Race Camp. The challenge began as a dirt track time trial in the Nissan Juke, where competitors raced against the clock on a dusty track while avoiding the many tanks that stood in their path, as well as the sporadic distraction of paintballs fired at them by the GT Academy instructors.
Speedily driving along the bumpy terrain in the Juke was yet another new experience for drivers – as of course were the distractions. The quickest drivers from each group were awarded with the unique indulgence of driving over a hatchback car in a tank. Needless to say, the stakes for winning were high! In the end, its winners Prakash Nair of India and Thanaroj Thanasitnitiket of Thailand displayed comical looks of satisfaction as they fashioned a graveyard of obliterated hatchbacks.
In the afternoon, groups switched around to the other activity, drawing judges closer to the decision of who would be next to leave the competition.
Early evening proved tense as competitors awaited the verdict from judges. All had already made it past the half way mark of International Race Camp, and the great dignity of this shone bright as competitors reacted to their eliminations with nothing but gratitude for their experiences and motivation for the future. Waleed Abdulla Alghamdi from Saudi Arabia was a prime example of the professional attitude encouraged at GT Academy, as he left the competition today with his head held eye and his confidence still strongly intact.
Day 4 eliminations included:
Australia: Benjamin Smith
India: Karl Patel
Mexico: Aaron Miranda
Middle East: Waleed Abdulla Alghamdi (Sau)
Thailand: Sakasem Charoen
Congratulations and good luck to all who remain in the competition; we'll have lots more updates from Race Camp this week, stay tuned!
See more articles on GT Academy 2014, GT Academy Australia, GT Academy India, GT Academy Middle East, and Silverstone.