One common complaint around UK Sales Charts is that they rarely take into consideration digital sales. There's a split between retail and storefronts like the PlayStation Store that make it difficult to see how well a game is truly doing.
However, new records have been released for last year and it shows some great results for GT Sport. The racer was the 9th best selling video game of 2017 in the UK.
Posted by UK newspaper Metro, the numbers show a very strong performance by GT Sport, which is sure to please Sony and fans of the series. The combined sales of both digital and retail indicate GT Sport selling 484,833 copies — almost half a million. This is good enough to be Sony's second best selling exclusive of the year on PS4, beating out Horizon: Zero Dawn but falling short of Crash: N'sane Trilogy.
Towards the end of 2017, it appeared that GT Sport could pip the marsupial and become the best seller of the year but this didn't materialize. With a few months longer on store and digital shelves, Crash finished the year with 651,354 sales.
The data has actually been shared by the Entertainment Retailers Association this time around and as such, we can see how Sport performed in the general media space too. The PS4 exclusive finished in 34th for the year, beating out the likes of Fifty Shades Darker and War For The Planet Of The Apes. Clearly the prospect of driving on Lake Maggiore is more stimulating than Christian Grey's antics for those in the UK.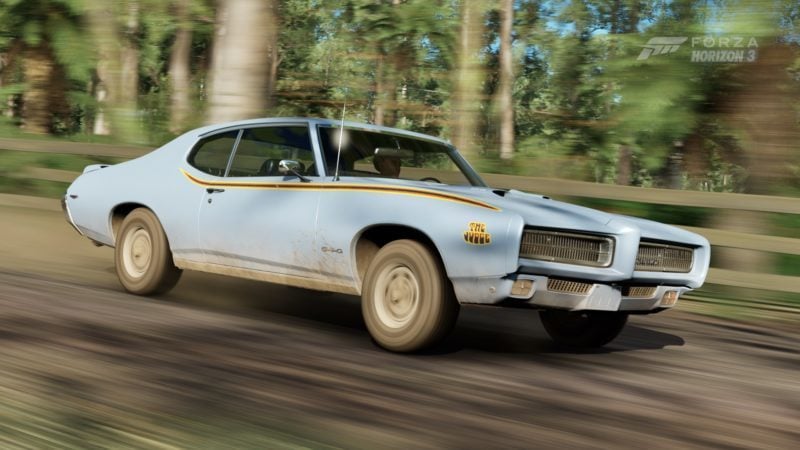 Big Numbers for Other Racing Games Too
Further data from the ERA has revealed the split between digital and retail for a few racing games as well. Uptake of buying digital seems to be growing year on year, yet for GT Sport this wasn't really the case. Only 12.4% of Sport purchases came from the PlayStation Store. Retail is the main format for the title thanks to huge reductions in price and potentially bundling too. We have to wonder what the split would have looked like before Sport dropped dramatically in price.
The split for Forza Motorsport 7 on the other hand is hosting a 21% digital uptake. Increased digital sales are probably driven by the ultimate edition of the game which includes most DLC and other perks.
It's a drum well beaten at this point but we have to continue our praise for Forza Horizon 3. The open-world arcade racer sold over 400,000 copies for 2017. In perspective, this is 80% of what GT Sport sold even as a title from the previous year. Bundles might be heavy but for raw numbers, Microsoft must be happy with this UK performance.
Congratulations to GT Sport for a strong 2017 debut in the UK. Long may it continue this year.
Featured image courtesy of polizei.
More Posts On...