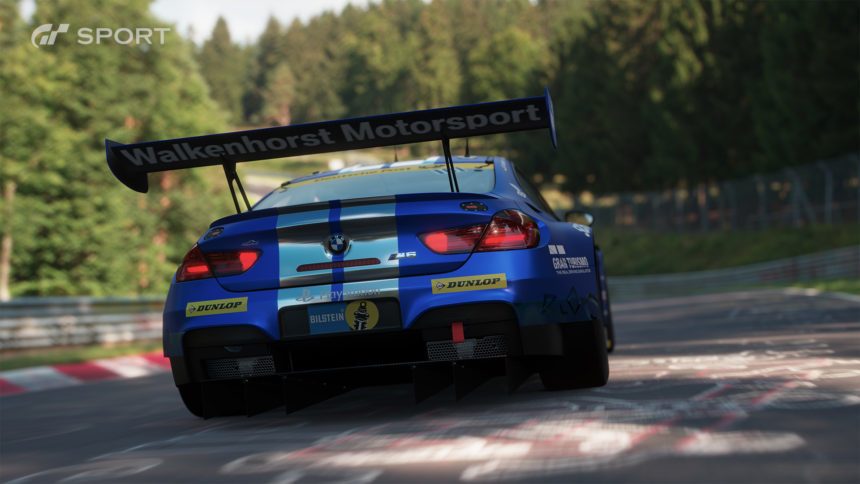 New footage has given us a complete look at GT Sport's remodeled Nürburgring N24 layout ahead of the game's release next month.
The ten minute video, published by Auto Bild Motorsport, features the BMW M6 GT3. Yes, the same one series creator Kazunori Yamauchi drove in the 24-hour event last year.
Much like the recent night-time 'Ring video, this latest clip shows off a race against the AI. Also just like that clip, we get to watch the computer-controlled cars activate their turning signals, cuing the player to pass.
It's unclear what precisely causes the AI to take this approach. At the start of the video, the player catches a handful of cars within the GP circuit. They surrender their spots easily, but a hard-driving Nissan GT-R — another Yamauchi vehicle — fights for its spot on the back half of the Norschleife. That is, until it too turns on the blinkers just before Döttinger Höhe.
Because of this, it's hard to judge just how much of a challenge the AI will be in GT Sport. The aptitude of the computer-controlled competition will be an important issue for some players. Despite the game's esport focus, Yamauchi-san has recently stated the online experience will only account for 15% of the finished product.
With only six weeks until GT Sport's release, expect the news to start coming thick and fast!
More Posts On...