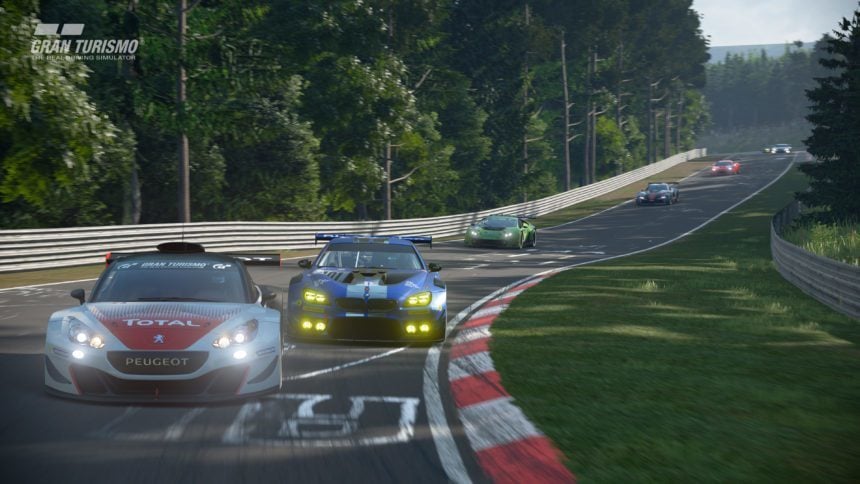 Photo Mode has been a major aspect of the Gran Turismo franchise since GT4. As revealed by the recent media blowout, Polyphony Digital has given the venerable eye-candy mode a few choice upgrades for Gran Turismo Sport.
IGN sat down down with Polyphony's Carter Jung to get a closer look at Photo Mode earlier this week. Naturally, this involves the new Scapes mode pretty heavily. As we covered yesterday, Polyphony worked closely with Sony's own camera department to bring the Scapes mode to life. Using special cameras that captured all light sources in the area, the team has included over 1000 locations in GT Sport.
The video kicks off at Mont Saint Michel, a stunning castle located just off France's northwestern shore. We see that players get the usual options to place their car(s), including headlights, turn signals, and steering angle. An option for the car's speed is new, allowing players to simulate motion without having to resort to Photoshop.
It's the other two sub-menus (Camera and Effect) that offer the biggest changes, however. Much like previous GT games, GT Sport's Photo mode simulates a camera. With that comes a lot of the same terms you'd find while handling a Sony DSLR.
The Camera menu allows users to adjust aperture, EV, shutter speed, and focus style. It also houses the panning options, offering the chance to tailor background blur — something not so easily done in real life. In addition, the usual size, orientation, and aspect ratios are available.
Meanwhile, the Effect menu could outright replace Photoshop for all but the most seasoned GT photographer. White balance is now more in-depth, while effect presets offer the sort of filters you see in Instagram, Snapchat, or Driveclub. Players can apply film grain, vignette, or lens distortion. If you're in a J.J. Abrams mood, there's also the option to set glare.
There are general filter options for the entire scene, as well for each car. There's even the ability to modify individual color balances on either.
As usual, players will be able to export the image to their PS4's main menu, where it can then be shared on social channels of their choice (like GTPlanet). The GT6 Photo Mode section of our site was one of the busiest sub-forums for that game — with the improvements PD has wrought for GT Sport, we expect that to continue this October.
More Posts On...