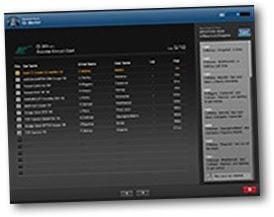 One of the more interesting and unusual GT5 features announced before release was "Remote Races" (also known as "Gran Turismo Anywhere"), enabling you to control your B-Spec races on your PS3 from your PC or mobile device. Obviously, this was missing from the game when it shipped last November, and its future has been uncertain – despite the fact that it remains listed (with this screenshot) on Polyphony Digital's official GT5 feature list.
Now, however, Kazunori Yamauchi has finally confirmed via Twitter the feature will be available in "early February". It is unknown if enabling this functionality will require another update of the game, but considering v1.05 is nearly a month old already, this may be the target release date for the next revision. Regardless, though, it looks like this update won't be coming soon enough for participants of the B-Spec-based Signature Edition Challenge.
Thanks to Rob Groove for the tip!
See more articles on Gran Turismo Anywhere, GT5 B-Spec, Kazunori Yamauchi, and Twitter.