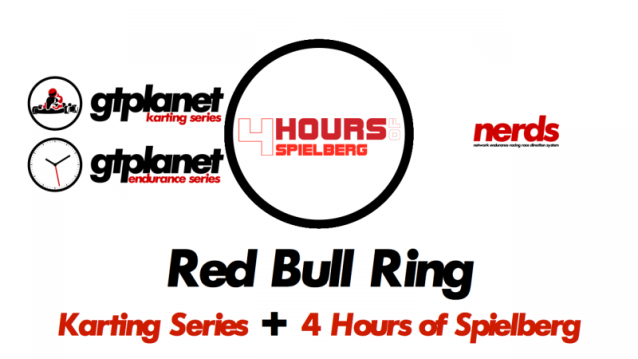 We're back to online racing this week, with the GTPlanet Endurance Series making a visit to Austria and the newest real track in the Gran Turismo series, the Red Bull Ring.
It's a shorter race this time round as the 19th race is a 4 hour endurance, with GT4 and LMP3 cars taking part in the penultimate race of their season's schedule.
The MWM Racers Collective team is sitting at the top of the LMP3 pile at the moment on 68 points, leading by 16pt from second placed Turtle Racing League, so the championship could be wrapped up today. You can join us for a live Youtube stream for six hours from 17.30 UTC/GMT, incorporating pre- and post-race natter and chatter from our commentary team of Tom, JonoStan96, andrewsufc91, PASM and myself.
We're also bringing you highlights of the round 4 of the GTP Karting Series, also from the Red Bull Ring last month. This was the finale of the KZ class kart season, as the series now uses KF karts exclusively, and we'll be broadcasting that before the main event with commentary from Tom and andrewsufc91.
The broadcast gets underway at 1730 UTC/GMT (click here to convert to your local time) on Saturday, 12th September, with the pre-race show starting half an hour before.
EVENT INFORMATION
See more articles on GTPlanet Endurance Series and Online Competitions.