One hundred. It's a milestone, and just before we celebrate two years since GT5's launch, GTPlanet's own Photomode Competitions are breaking into the triple digits this week. Our two initial competitions, the aptly named "Photomode Competition" (PMC) and "2.0 Advanced Competition" (2.0) hit the ground running back in the same week Gran Turismo 5 made its way into gamers' eager hands, and haven't looked back. GT4's initial inclusion of a Photomode was originally met with criticism back in the last decade, but in an age where sharing is central, it's now basically a requirement of the racing genre. GT5's Photomode might be the most in-depth, fully-featured implementation of its kind too; it's certainly popular, as our GT5 Photomode forum sub-section boasts a massive +220,000 posts!
Week 1 ended with a massive 150 entries, and for Week 100, we'd like to see you, the GTP Community, submitting your best shots. To sweeten the deal, I'll even be sponsoring a year's worth of Premium membership to our forums, which will be handed out to one lucky person after all of our Week 100 celebrations are concluded. What do you need to do? Head on over to the Photomode Competition 100 thread on our forums, and post a link to your submission, following the theme of Urban VS Rural. Use a thumbnail preview (no bigger than 500px either direction), and make sure you pick one side or the other: a scenic drive through Toscana perhaps, or a blast through Madrid's streets, it doesn't matter! If you're unsure of anything, make sure to read all of the first post for the details, and if you've still got some questions, either ask in the thread or Private Message me for answers!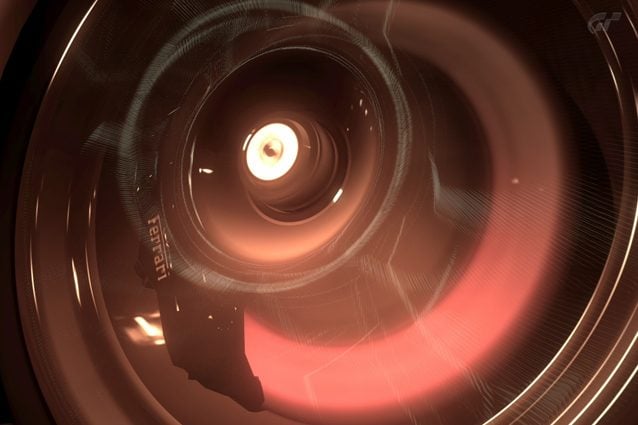 The Advanced Competition (2.0) is our other main event this week, which allows more freedom in the post-editing department for the budding digital photographer familiar with Photoshop, GIMP, and other image editing software. The theme this week is Epic Reality, the goal being to create the most realistic image you can muster with the tools provided. There are already dozens of amazing entries, so add to the pile and make this the best-looking GT5 thread ever. Much like the PMC, head on over to the open 2.0 Week 100 thread and submit your entry, making sure it follows all of the rules laid out in the first post. Have at it!
Much like they say on any good infomercial: That's not all, folks! Help crown the Best Of The Best; a collection of polls of previous weeks' winners. These are multiple choice polls, so vote on as many images as you like, starting with PMC's BOTB 3 (Weeks 51-75), followed by 2.0's BOTB 3 (Weeks 41-60) and BOTB 4 (Weeks 61-80). Once Week 100's winners are determined, you can bet there will be more of these, and eventually, a final poll to determine the GTP community's favourite from the first 100 weeks. Make your voice heard!
Also, while not at Week 100 (yet), we also have our other two weeklies: The CCCL (Certain Car, Certain Location) and Secret Santa Competitions. CCCL Week 85's theme has our pairing set as the rarely-seen Isuzu 4200R Concept being driven around Tokyo R246, while Secret Santa Week 74's only requirement is that you run on any created Eifel Circuit at 6:00am. Remember that for Secret Santa Competitions, you don't post your entry in the thread, but instead Private Message Nato_777. Go get involved!
Finally, a thank you to everybody who has made that sub-section such a success; here's to another 100 weeks. Keep those shutters clicking!
GT5 Photomode images by Revolution. and CCShaft7.