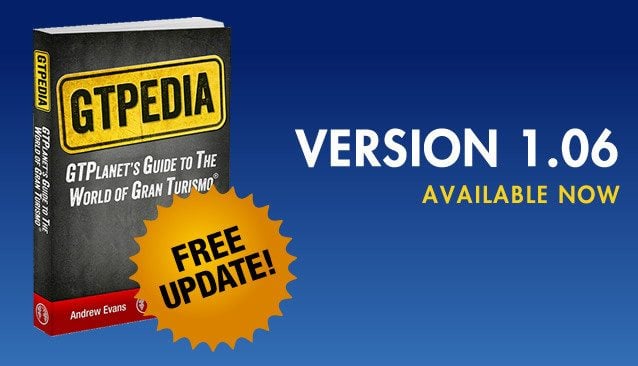 The latest version of our reference book, GTPEDIA: GTPlanet's Guide to the World of Gran Turismo, is now available!
Version 1.06 adds the plethora of new Vision GT cars added to Gran Turismo 6, and covers the addition of the ever-popular Midfield Raceway that arrived in the game last winter. We've also corrected several errors that were found in the original text, including a few changes to the car list, some times listed in the GT6 X Challenges section, and added a small section to the GT2 license tests. Thanks to all of you who notified us of these errors!
As always, the update is free for everyone who owns a copy of GTPEDIA. You can download update 1.06 here if you purchased the book before August 1, 2015. If you purchased the book after that date from the GTPlanet Store, just sign in to your account here to grab the new file.
The updates are cumulative, so you only need to download the latest version. Please send me an email if you have any problems or need help looking up your order details.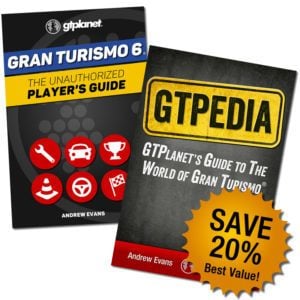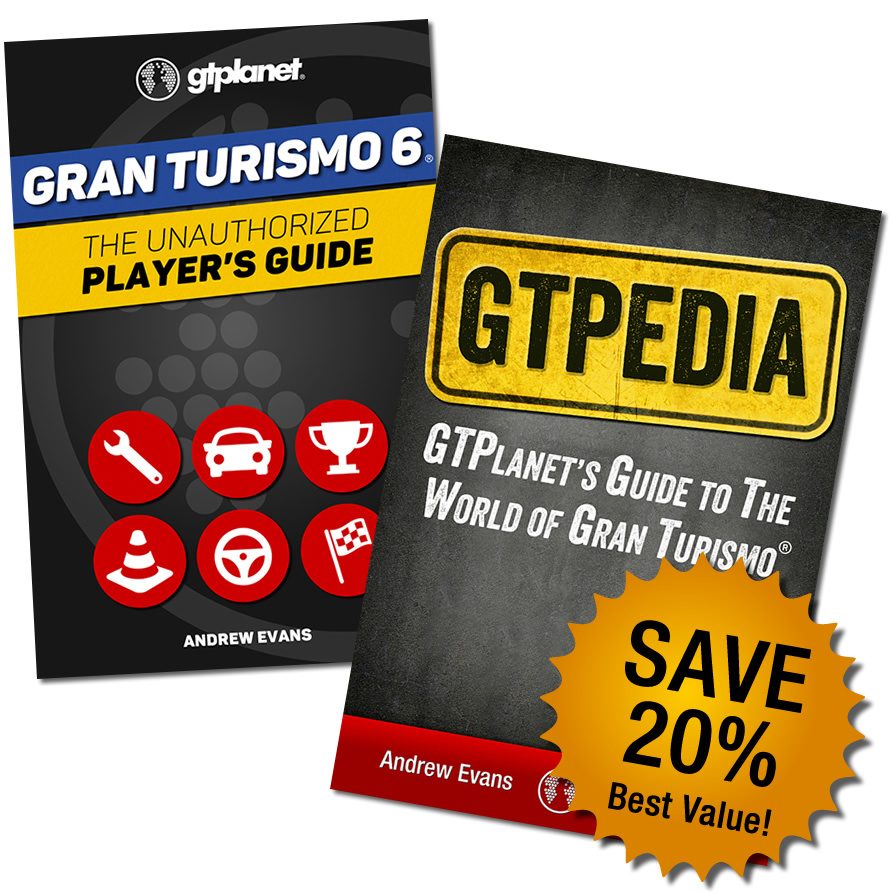 Don't have GTPEDIA?
If you're not a GTPEDIA owner yet, check out our special offer which bundles the book with our brand-new Gran Turismo 6 Player's Guide for a 20% discount!
Of course, you'll get all the same GTPEDIA updates as regular owners, and you'll have the ultimate guide for GT6.
GTPEDIA owners: don't forget…
If you owned a copy of GTPEDIA before August 14, 2015, you can buy our new book, GT6: The Unauthorized Player's Guide at a 25% discount before September 15th.
Many of you have already taken advantage of this via the coupon code which was sent to you by email, but if you missed the message, just let me know and I'll get you a new code.