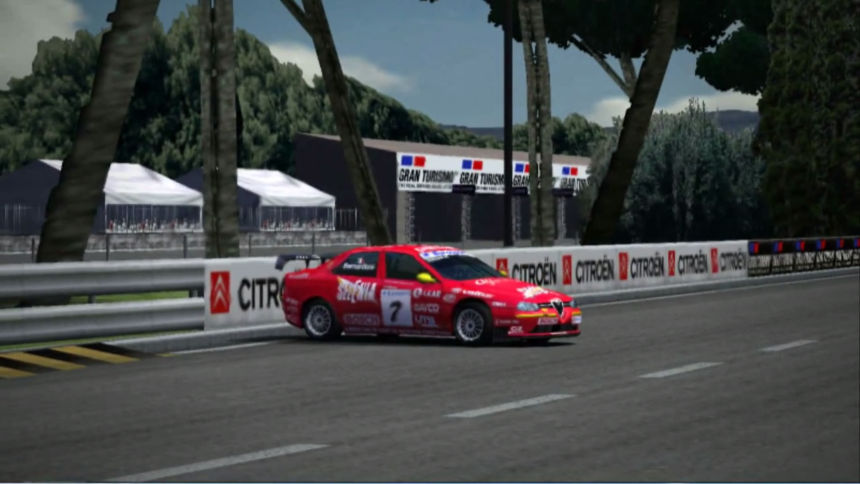 Have you ever wondered whether or not Gran Turismo 3 offered more than what ended up in the final package?
Your eyes aren't fooling you, the original layout for the long-forgotten Special Stage Route 11 was present in early demos of the game, before being altered into the layout we all know and love (or hate). If the extensive research done by GTPlanet user Xenn is any indication, there are quite a few more hidden surprises in GT3 that didn't see the light of day when the game was released for the PlayStation 2 back in 2001.
There's quite a lot to wade through in Xenn's thread so we'll only focus on a few things; the first of those being the hidden Alfa 156 Race Car. The No. 7 car seen above was driven by Romana Bernardoni in the 2000 season of the European Super Touring Cup, and is powered by a 2.0-liter Inline-4 engine making around 300 horsepower.
Whatever the reasoning behind its absence may be, it's a shame the car didn't make the final cut. Not only would it have made losing the 155 Touring Car less painful, but with a weight of 1,055 kg (2,326 lbs) there's little denying it would have been competitive throughout a good deal of the Amateur and Professional League events.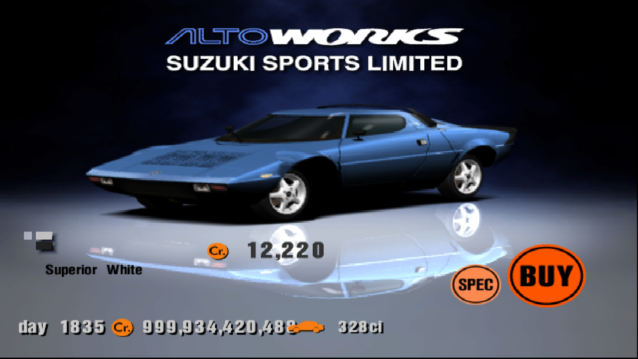 Another puzzling omission is the Lancia Stratos seen above. While the rally-bred machine has appeared in every Gran Turismo game since, being among the final roster would have been a well-received contrast to the lone Delta in Lancia's stable. To make matters worse, the Stratos appears in a number of pre-release screenshots for the game, leading to the suspicion it was removed at the last minute due to licensing issues.
The situation is eerily similar to Kazunori's personal Porsche 911 GT3 also being modeled for the game, which was later removed from the original NTSC-J release (obtainable through unofficial means only), and removed completely from subsequent releases.
There's plenty more to be found in Xenn's GT3 Research Topic covering the matter, including Mika Häkkinen's championship-winning 1998 McLaren MP4/13, and an earlier version of Seattle Circuit in a dusk setting — neither of which even begin scratching the surface of what's been uncovered over the years.
Last summer, we took a look back at Gran Turismo 3 to celebrate the 15th anniversary of its North American release. For a game that's passed the decade-and-a-half mark, the PS2 best-seller still has a lot of surprises left in it.
More Posts On...