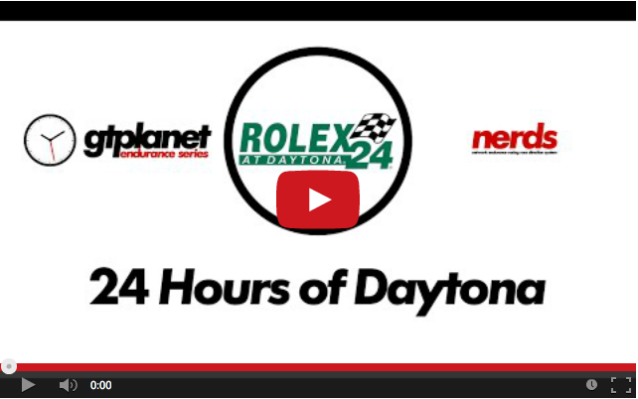 BROADCAST SCHEDULE
Saturday, January 31:
Sunday, February 1:
Click the times above to convert to your local time zone.
EVENT INFOMATION
QUALIFYING PRACTICE RESULTS
It's time for the first major event in the 2015 GTPlanet Endurance Series: the Daytona 24 Hours!
Since announcing the series last month, we've had hundreds of drivers and teams from around the world apply to take part in what is set to be one of the largest virtual endurance racing championships ever assembled. After four dramatic qualifying sessions last weekend, the top 12 teams have secured their place on the starting grid at Daytona. 48 different drivers – several of whom are GT Academy finalists – from 14 different countries will get behind the wheel this weekend.
If qualifying was any indication, it's going to be a highly competitive race: no more than a second separates the top three teams in each class, LM P2, GT500, and GT3, with some teams differentiated by only a few hundredths.
In LM P2, the two DeltaWings of Inferno Racing and SSR Motorsports have led the pack, with Inferno Racing being the only team to complete a sub-1:37 lap time. The all-Mexican team of Escuderia GTMX took poll in the GT500 class with their appropriately-colored, red-and-green Lexus SC430, and TNR NISMO leads the GT3 class in their Nissan GT-R NISMO GT3.
The entire race will be broadcast live, here on GTPlanet's YouTube channel. Since last year, we've been hard at work to improve both our commentary and technical broadcasting capabilities to improve the experience for those of you watching at home. You'll be hearing from at least eight different commentators throughout the event, including:
During commentary breaks, we'll be featuring long-form interviews, hosted by @GTP_Dutchy. At 02:00-04:00 UTC (21:00-23:00 EST), keep an eye out for an in-depth interview with me, GTPlanet founder @Jordan, and forum moderator @PASM. We'll cover a wide range of topics including the past, present, and future of GTPlanet (including revelation of next major feature coming to the site), as well as insight into the formation of the Endurance Series.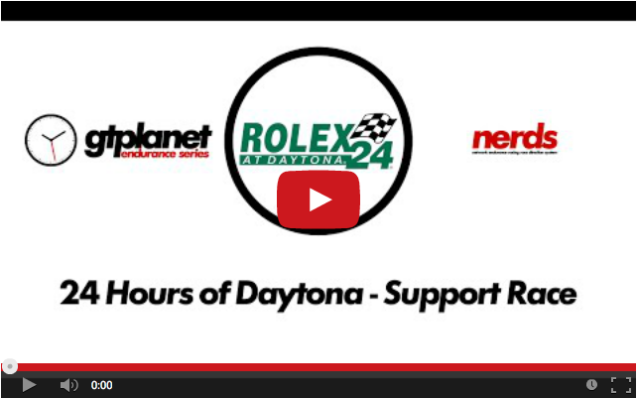 Before the start of the Daytona 24 Hours, we are also hosting a 2-hour "Mighty Miatas" support race, which itself features 12 teams with 25 drivers who will be behind the wheel of stock Mazda Roadster Touring cars. This race will also be streamed live in its entirety.
Thanks to all of you who have helped make this event possible, and good luck to all of our competitors. Here's to a great race – enjoy the show!
More Posts On...
The original comments for this post are no longer available.