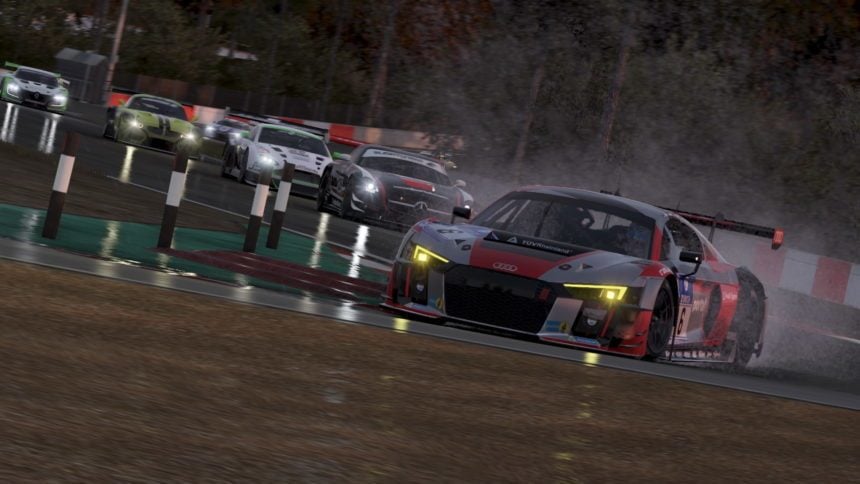 It's that time again: time for another round of our Project CARS 2 Photomode Competition.
For this, the ninth iteration, we're focusing on one of the stand-out features of the game: the weather. LiveTrack 3.0 creates some fantastic opportunities for not only racing, but also photography.
Before we get to that however, we're taking a look back at the last theme…
PMC 08 Poll Now Open
Last week was all about the physics of Project CARS 2. Players were tasked with showing off the suspension and tire modelling of the game, and they didn't disappoint.
Below you'll find nine shots of cars being pushed to the limit. Cast your vote to determine which is best — the winner will pick our next theme!
Vote for the GTPlanet PCARS2 PMC 08 right here!
This Week's Theme
As covered at the beginning of this article, we're focusing on weather this week. No, not the snow you probably see outside your window — we're talking about fog. Let three-time PCARS2 PMC winner Erwandu44 explain:
"I choose the theme of race in the fog. All pictures need to be taken during a race against AI or real player on every track, but during a fog. I choose this theme because the fog is really well done in this game and we can take some pictures which are almost real."
CARS: Any
LOCATIONS: Any
UNIQUE RESTRICTIONS: Weather must be foggy!
How To Enter
Want to enter any of the GTPlanet Photo Mode Competitions? You'll need to become a member of our forums first — you can sign up here.
Next, you'll want to submit your image. Here's a step-by-step guide on how to get your image ready for the submission. Once you've done that, post the FINAL ENTRY in this week's associated forum thread. That's it!
Competition Rules
For the full list of competition rules, click right here. If you have any questions, don't hesitate to send me a message.
Deadline
January 30, 2018
More Posts On...