This has been an eventful week for me if I do say so myself: picked up a new keyboard (more on that later) and I'm on the cusp of upgrading, or should I say, overhauling my current PC rig. In what way you ask? Well that's the quandary in itself because I don't know what I'm going to upgrade, or when for that matter. I'll be keeping my usual close eye on things as they develop over the next couple of weeks and judge from there when the time is indeed necessary. Although I will say that I've been eyeing the GeForce GTX 690 since it was launched last year, and with plans having fallen through to obtain one I'd almost regret not getting something I had my sights on for close to a year now.
Once again I'm sure you will have noticed this week's title and it is in fact yet another reference to popular culture, although in this case it's an homage to that of the Blue Lantern Corps from the DC universe of comic books. The Blue Lantern oath is as follows: "In fearful day, in raging night, with strong hearts full, our souls ignite, when all seems lost in the war of light, look to the stars… for hope burns bright." So now you see where the inspiration for this week's title originated, and I have a ton of these that just fall onto my lap at any given moment because these are simply the type of hobbies I've surrounded myself in.
If you're wondering who/what the Blue Lantern Corps are, they are the bearers of hope much like the Green Lantern Corps are the bearers of will. There are a couple of other Lantern Corps due to the use of the emotional spectrum in the comic books, but I'll probably dive into that later on as well.
The latest thing to come of this week is Newegg's listing of Gran Turismo 6 as a Playstation 3 title, which, if true, could possibly mean the title will have both a PS3 and PS4 release. It's especially worth noting after Sony Executive Michael Denny casually mentioned the game coming to the current console in an interview that dates back to late February of this year. Whether or not this comes to fruition remains to be seen, but with E3 on the horizon there's sure to be at least a mention of Gran Turismo during Sony's own press conference.  This is a potentially risk move as having the game release on both platforms could halt a prominent install base for the Playstation, however, with an already prominent install base with the PS3 more copies of the game could be moved off shelves that much quicker.
Whatever should happen, if anything at all, should be made clear in June when E3 rolls around, until then it's best to curb any expectation of seeing a new Gran Turismo title some time this year. And with that said it's time to kick this Rewind into gear, so without further ado let's jump on in!
GTPlanet Picture of the Week
This week's featured image, recommended to us by Beeblebrox237 and courtesy of leeislee, features the grill and the Trident badge of the Maserati Gran Tuismo in lee's own thread "Body Art". The image, aptly titled "Jaws of Heaven", is so full of detail it's rather easy to call foul of this even being a photo from the game itself.
Have a suggestion for next week's featured image? Drop me a private message, entitle it "GTPlanet Picture of the Week" and fill it out with your two choices and they'll be featured in upcoming Rewinds. NOTE: You cannot elect your own work.
Historic Endurance Championship
If you thought GTPlanet's own Weekly Race Series was the only way for you to have some multiplayer fun then think again, the Historic Endurance Championship developed by GTPlanet's very own Jawehawk, pits you behind the wheel of the 1967 Ferrari 330 P4 and 1967 Ford GT40 Mark IV allowing you to rekindle a legendary feud between the two titans. Furthermore, you'll be allowed to interject Jaguar's XJ13 into the battle for your own spin on what could have been; the vehicles will race across four different countries spread over two continents.
The racing series itself will range from 3-7 races lasting between 1 and 4 hours, and the races will be held on different dates usually on Friday and/or Saturday evenings. Should this pique your interest, and I see no reason why it wouldn't, you would have to sign up to participate and will have to attend one practice session to prove yourself worthy of being a competent and clean racer all the way through. Don't expect this to be an easy ride as damage will be enabled in all racing events and weather conditions will be set to 25% with a variable conditions set to 10. You will be allowed to tweak the suspension, transmission, aerodynamics, and LSD, however, you will not be allowed to add any additional upgrades to these behemoths.
Should you sign up you will be expected to be committed to the series, remain up to date with any rule changes, and to simply not quit any race under any circumstance. So, what are you waiting for? Stop by the official thread and register for the upcoming event, Le Mans Classic, that begins on May 3rd!
GTPlanet Weekly Race Series (WRS) Week 113 – You Only Live Twice

This week you're driving on a city road in the dark! No, really, you are, but of course you'll have light along the way. Driving at high speeds with no credible light sources is dangerous, what kind of game do you think this is? Take to the streets of Special Stage Route 5 as you climb behind the wheel of the 1967 Toyota 2000GT as you inch your way around this fast and technical outing, all for the glory of being the fastest. Time will soon tell whose been able to tame this classic sports car around one of Gran Turismo's most enjoyable track locations so you'd better get to it.
For more on this week's adventure why not consult the comments of the Stewards:
Find this great car in the Online Car Dealer. The goal was to keep it close to stock, with a little more grip for all the twists and turns on this great classic track. Redline on the tach should be exactly 7k after the parts above are added.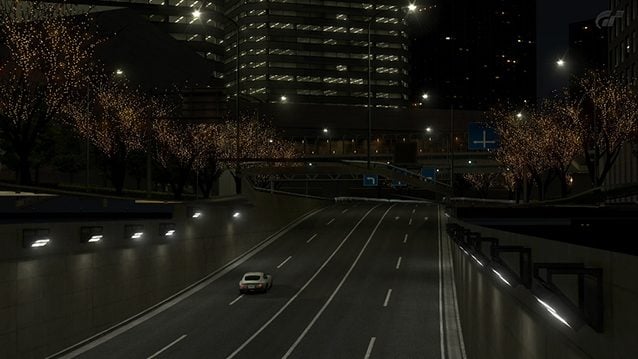 What more do you need to know? Get out there and have some fun with a classic car on this classical, yet fictional, track of GT fame! Stop by the official thread here and remember that you NEED to be registered before officially participating in the WRS, and that can only be done by submitting a time for the official GTP Registry Qualifier.
GTPlanet Member of the Week
One of the most opinionated members on GTPlanet is now one of the most recognized. For those of you unfamiliar with the individual above staring off in to the distance, holding a mug that says "I may be wrong, but I doubt it", give a warm welcome to another veteran of the 'Planet: Azuremen!
Azuremen, or Cody as many of us Premium members/Staff know him as, is someone who's not afraid to say what's on his mind and spark thought-provoking conversations where and when necessary. While he's not the most active GT5 player anymore, his contributions to the community are as invaluable as any other. Cody is also single-handedly responsible for my new found mechanical keyboard craze so it should be fairly easy to imagine the hobbies Cody has taken up, and in addition to that he's quite the photographer in real life.
Cody was nominated by a couple of regulars that know him well enough, once again with the close-knit bonds for the third consecutive week. For the full interview be sure to stop by the newly created Member of the Week thread and get to know Cody a little bit better, or laugh at him for his hipster attitude because you already know him. He is, after all, the third in line to be recognized among his peers. Who's next?
Anyone you'd like to see recognized as the Member of the Week? Drop me a private message, entitle it "GTPlanet Member of the Week" and fill it out with your choices and they'll be featured in upcoming Rewinds. NOTE: You cannot nominate yourself.
GTPlanet Vehicle of the Week
Bit of a forewarning beforehand: as of next week this particular segment will begin to alternate between that of Forza Motorsport and Gran Turismo, and seeing as this week will feature GT it goes without saying what will be featured here next week. With that said, this week's vehicle, the successor to the Z31 Nissan 300ZX, recommended to us by apparent Fairlady fanatic Bobert power, is of course the Z32 Nissan 300ZX.
Becoming an instant hit upon it's release, winning such awards as Motor Trend's "Import Car of the Year" in 1990 as well as "One of the Top Ten Performance Cars", and among various others was featured on Car & Driver's 10Best list for the seven years it was in production in the United States. The Z32 was a bit of a technological marvel, with Nissan utilizing IBM's Cray-II supercomputer to completely design the car with a form of CAD software, thus making the 300ZX one of the first production vehicles to utilize the method.
The 300ZX was no stranger to the rack track as well, having secured multiple wins in showroom stock racing between 1984 and 1985. It would also score a Trans Am win in 1986 at Lime Rock Park for Bob Sharp Racing; this would be the only Trans Am win by a 300ZX. From 1990 to 1995 a twin turbo 300ZX driven for Clayton Cunningham Racing dominated the IMSA GT Championship's GTO and GTS categories, but perhaps the biggest achievement was the Z32's victory at the 24 Hours of Daytona and in the same year it would finish first in it's class and fifth overall in the 24 Hours of Le Mans.
Interestingly enough, the Z32 is reported to be, by the US Department of Transportation, to be safer than several other popular sports cars even including the new 350Z in the event of a crash.
Have a suggestion for next week's featured image? Drop me a private message, entitle it "GTPlanet Vehicle of the Week" and fill it out with your two choices and they'll be featured in upcoming Rewinds. NOTE: You cannot elect your own work.
Forza Horizon 1000 Club Expansion
For those of you who stand at the top tier in the Horizon Festival looking for a new challenge, look no further than the 1000 Club. The expansion brings a wealth of new challenges relating to every single one of the in-game cars, even the two new cars that come with the pack itself. More action, more fun, new challenges and new achievements… and it's all for free. The 1000 Club is the first DLC to be released after the expiration of the game's Season Pass and you can't beat free.
The expansion is now Live (pun thoroughly intended) and with the Xbox Live Gold free weekend there's almost no excuse to get in as much fun as possible in the newest expansion, and if you're wondering what the two new vehicles are, it's the 1956 Ford F100 and the 1995 RUF CTR2.
GTPlanet Tune of the Week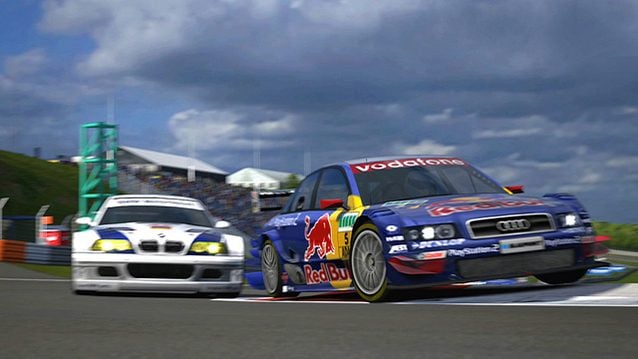 Who doesn't enjoy a good bit of time with a touring car every now and again? If you're already interested than you should look no further than this week's featured tune, which once again turns the attention toward our very own praiano63. This tune, recommended to us by danbojte, focuses on a 600PP tune for the Audi A4 Touring Car that just gives it the swiftness to counteract it's muscle and brute force around the track, and with your choice of racing compound anything that stands in your way is going to be overtaken.
If it's victory you're after, and you want to obtain that victory using the 600PP that promises German muscle, then you'll want to stop by and see the tune for yourself.
Monza GT-R Onboard: Steve Doherty drives the Nissan GT-R Nismo GT3
Back-to-back videos, say it isn't so? Don't worry because this won't impact next week's video feature, whatever that turns out to be. This is simply an incredible onboard lap with North American GT Academy winner Steve Doherty as he talks you through things at the famous Autodromo Nazionale Monza racetrack as he attacks the corners in the Nissan GT-R Nismo GT3 ahead of the Blancpain Endurance Race.
As Bob Varsha likes to say: "Turn up the volume and wake the neighbors."
GTPlanet Photomode Competitions
In Week 125 of the Standard and Advanced competitions you are to put your best foot forth and show the community just how seriously you take your in-game photography. All you need to know is as follows:
Week 125, Standard: Black – Things are being kept extremely simple in this week's Standard compeititon entry; any number of cars, any location including those from Photo Travel, but the one and only stipulation is that the car(s) must be in black. Whether it be matt/matte, solid, metallic or any other variation thereof, black is the color of choice this week. See how simple that is? The only limitation is your own imagination this week, so get to it!
Week 125, Advanced 2.0: Italian Beauty – This is all about those "Made in Italy", so prepare some of the countries most beautiful piece of automotive artistry once again in any location including those from Photo Travel. So be prepared to put your best foot forth as you attempt to capture one of any Italian-made beauty in all of it's splendor in that one perfect shot. Beauty may be in the eye of the beholder, but this week it's your job to reveal a beauty perhaps unseen by the beholder – get to it!
For all of the relevant information pertaining to this week's challenges be sure to stop by here and here.
Closing Thoughts
Right, so as I mentioned earlier on I've picked up yet another new mechanical keyboard, this time opting for a Noppoo Choc Mid 87 (Google it if you must) that has MX Blue switches and I have to say where I originally found the Red switches to be typing bliss, the Blue switches are just about three times as blissful. The feedback is top-notch and the form factor of the keyboard itself leaves so much space on my desk it looks positively micro even compared to my mouse! I'll soon be picking up some custom keycaps for both the Choc and the Osmium and then things will really get out hand (as if that isn't already the case).
I'll quickly delve into the Lantern Corps before I take myself to sleep; there are 10 Lantern Corps, all derived from the fictitious "Emotional Electromagnetic Spectrum" and of those 10 there are the Red Lantern Corps which harnesses the emotion of anger/rage, the Blue Lantern Corps which harnesses the emotion of hope, and then you have the Orange Lantern Corps which harnesses the avarice, and while greed isn't an emotion in itself it can definitely fuel other emotions. Simply put, think of the seven deadly sins and you'll be able to wrap your head around things more effectively.  Yes, I'm a comic book nerd.
EDIT: As you can see, the Rewind is now fully updated including both this week's Photomode Competition and Forza Motorsport/Horizon news. The original opening paragraph has now vanished, just as I said it would once the update took place. Being given another opportunity to type on my new keyboard is something I gladly appreciate and would do it all again if the opportunity presented itself to me again. And wouldn't you know I forgot to mention that I'm now on Twitter again? I know it was originally meant to be a parody account by my own accord, but apparently my mind hasn't received that memo yet. So, incoming copy-and-paste plug!
Once again I forgot to mention that I'm on Twitter now. What was once going to be a bit of parody account (because I don't use Facebook or Twitter for any reason whatsoever) has quickly turned into me using Twitter rather effectively. So, follow me and suggest all things Rewind-worthy from the comfort of your tablets, phones, or Skynet-linked computers. Remember, when the machines finally rise you'll need someone to write pieces regarding the matter littered with Armageddon-y undertones and I can be just that guy! What were we talking about? Right, Twitter, so if you'll follow me here the Rewind can be delivered to you in a timely fashion not seen since snail mail. Wait, that's not the right thing to say!
You will be showered in Rewind, Seasonal Event and future article goodness courtesy of yours truly though so there's that worth looking forward to – once I've bothered to get the thing up and running. It can also be used to suggest things for upcoming Rewinds, so that's now two ways you all can keep me on my toes.
With all of that said and the Rewind truly completely for the week it is now time to bring it to an end, so until next week keep racing!
GT5 Photomode images by MrEverest, Gravitron, driftinziggy, and BlameAuntJemima.
More Posts On...
The original comments for this post are no longer available.