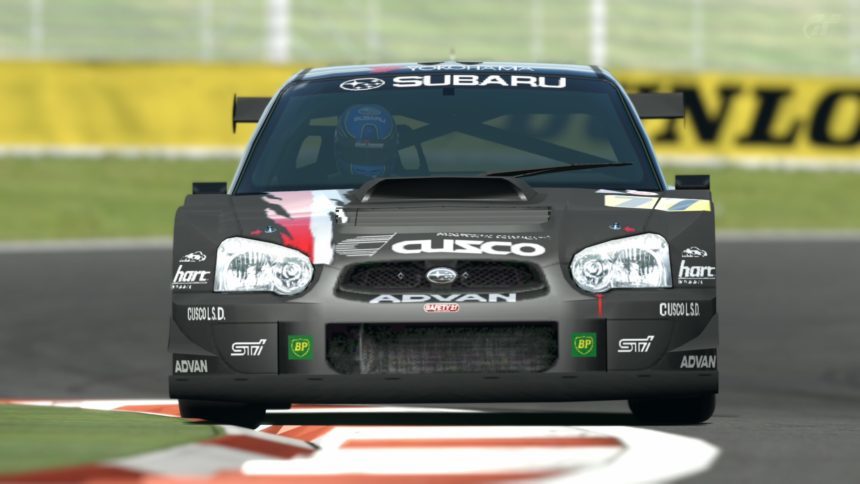 WRS Time Trials
Week 29
of the GT6 WRS Time Trials is live and ready for your to post some splits.  We're visiting another favorite World Circuit this week, Fuji Speedway (F Layout).  Titled 'FusciCujo?', the combo uses a favorite GT300 car that has not been used since
Week 43 of GT4 WRS
, the Cusco Subaru Advan Impreza '03. The
leaderboard
is already lighting up, with 9 drivers having times and the top 5 drivers separated by less than half a second, as of this posting.
While Week 29 is up and running, Week 28 is not finished yet.  The event deadline is tomorrow at 11:59 PM GMT, don't forget to submit if you've been running.  There's some very close action on our leaderboard, with 51 drivers in total, and the top 13 separated by less than 1 second.
Week 27 Results are not yet official, but the times have all been verified.  We had a great turnout for the Spyker at Suzuka, with 41 drivers submitting a time.  Congrats to the event podiums.  New registrants GTP_LLOYDZ and GTP_Mini_Stiggy took the top 2 steps on the podium, separated by just 0.022!  Meanwhile, the event steward GTP_PASM came in a very close 3rd place, just over a tenth off the top time.
Upcoming WRS Online Events

WRS Online will host the 28th weekly race of GT6 both today in our Worldwide timeslot, and this coming Wednesday, in our EU and NA time slots.  Titled 'Americ4's Only True Sports Car', it's once again based on the Weekly Time Trial, and will feature the Corvette C4 ZR-1 at The North Layout of Cape Ring Circuit.  The event is in a special format this week.  It features an 8 minute times qualification, followed by 3 sprint races of 9 laps each.  The races will use a standing grid start, as opposed to our normal formation lap procedure.  And we'll be using a reverse grid procedure for the 2nd and 3rd races.  It should be a really fun and exciting event.
If you're interested in participating, be sure and visit the race thread and follow the instructions to register for the event in your time zone!
Details on today's race time:
3:00 PM Eastern / 12:00 PM Pacific / 19:00 GMT / 5:00 AM AEST
We continue host Wednesday races in 2 convenient time slots, and one of these should work for most members in most regions:
3:00 PM Eastern / 12:00 PM Pacific / 19:00 GMT / Check Local
10:00 PM Eastern / 7:00 PM Pacific / 2:00 AM GMT / Check Local

WRS Online Events – Results Recap
Yesterday's Special Event was a huge success, with a great turnout of 22 drivers in total.  Results will be posted to the event thread soon, but congratulations are in order for erazer13 and mr_lab_rat, for winning the overall event in their respective race rooms.
Week 27's event was based on the Time Trial, which featured the Spyker C8 Laviolette at Suzuka.  The results for the races can be found here.  Congrats to GTP_Gravitron for his win in the Saturday Worldwide race, and to GTP_PASM and GTP_MadMax for their wins in the EU and NA races.  The NA race result was very close, with GTP_Mini_Stiggy coming second fiddle, as he did in the TT, by just 0.019!
Want to keep track of all of the Online Events the WRS is planning?  Be sure and subscribe to our Announcements Thread.
What's Next?

If you're interested in joining the GTP_Registry to take advantage of the events we are offering, here's what to do: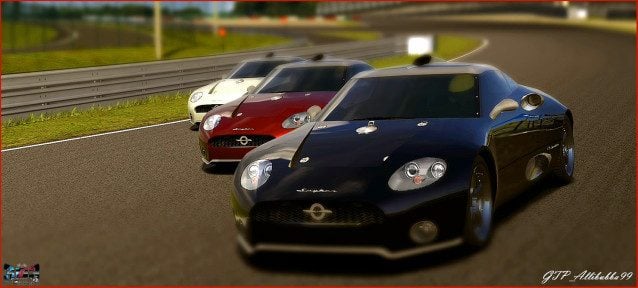 More Posts On...