WRS Online Silverstone Enduro

Today at 8 pm GMT, WRS Online will host a 2.4 Hour Mixed Class Endurance Race at the Silverstone GP Circuit.  Qualifying and support races have already taken place, and the field of 16 drivers is locked in.  The race will feature 7 GT1 class drivers, and 9 GT3 class drivers, as detailed below.
WRS Race Admin Speedy6543 and online Steward oink83 will both be live streaming the race via YouTube.  Be sure to check out the action in a few hours!
Upcoming WRS Online Events
WRS Online will host the 5th weekly race of GT6 on this Wednesday, 1(11) Yea(R)s.  It's based on our 11th anniversary Time Trial, and will feature the Lotus Elise 111R Race Car at Trial Mountain.  We're using our traditional event structure this week, a 6 minute timed qualifying, followed by a feature race of about 1 hour.
If you're interested in participating, be sure and visit the race thread and follow the instructions to register for the event in your time zone!  We continue to host races in 3 convenient time slots, and one (or more) of these should work for most members in most regions:
3:00 PM Eastern / 12:00 PM Pacific / 20:00 GMT
10:00 PM Eastern / 7:00 PM Pacific / 3:00 AM GMT
3:00 AM Eastern / 12:00 AM Pacific / 8:00 AM GMT / 7:00 PM AEDST / 10:00 PM NZ
WRS Online Events – Results Recap
Last week's race featuring the Pozzi Camaro RS at Willow Springs had a great turnout and some tight action.  We hosted races in the EU, NA and AU regions.  45 individual drivers participated, with 53 total races run.  Check out the results for all of the races!  Congrats to the Top Lobby winners in each region, willracer31 (EU) and GTP_PASM (NA) and (AU).
Check out this highlight video from the AU race, by Online Race Admin WRP001.
Want to keep track of all of the Online Events the WRS is planning?  Be sure and subscribe to our Announcements Thread.
WRS Time Trials
Week 6
of the WRS Time Trials is now up and running, and we've got quite the change of pace this week.  Titled "STarted Hatching", the combo features the 2013 Ford Focus ST at the historic Brands Hatch Indy Circuit.  It's a quick lap and a Time Trial addicts dream combo.  Action is sure to be tight this week, come join us for some fun!
While Week 6 is up and running, Week 5 is not finished yet.  The event deadline is tomorrow at 11:59 PM GMT, don't forget to submit if you've been running.  There's some very close action on our leaderboard, with 87 drivers in total, and the top 13 separated by less than 0.5.
Week 4 Results are not yet official, but the top times have all been verified.  Congrats to the event podiums, some new faces showed up this week.  Mike_Peperni took the overall win, while AX7Maverick and GTP_PASM rounded out the podium.
Check out this video of Mike_Peperni's winning lap!
What's Next?

If you're interested in joining the GTP_Registry to take advantage of the events we are offering, here's what to do:
Run the GTP WRS Qualifier. The registry is open to submissions at this time, and divisional placement is required to participate in our events.
Have questions? Anything related to the qualifier can be discussed in this thread.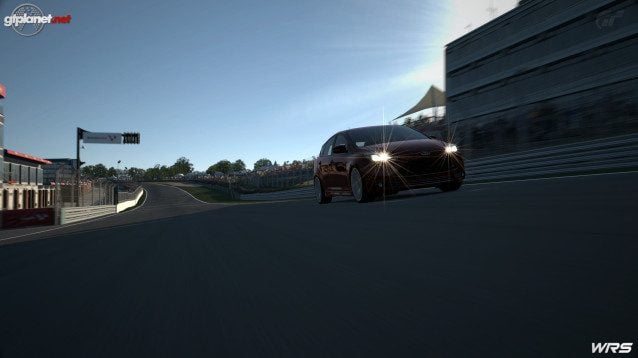 More Posts On...