Have you ever entered a racing series, only to lament your initial car selection? Sure, Car X looked so appealing during pre-season testing, but a few races in, you had eyes only for Car Y. It's the classic green-grass scenario, really. The boys over at GTPlanet's Weekly Race Series have solved the problem with Special Event XVI: why pick one of three cars, when you can just drive all of them instead?
The GT300 Triple Mix Championship is a unique spin on the usual competition layout. Three cars are available to all drivers: the GT300 editions of the RX-7, IS350, and Impreza. For the first event in each Bracket – more on those later – drivers will take part in three 20-minute sprint races. Yep, you guessed it: one race is completed in each of the available cars. For the second event, there will be two 30-minute heats, where racers will again have to pick a different car for each race. But what of the third car? The following week will be a one-hour event, and that's where every driver will get their second stint in the remaining ride. Makes sense, right? Right.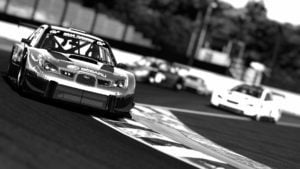 What about the Brackets? Think of them as seasons within seasons: while the entire Triple Mix Championship will take place over 9 separate weekends, each consecutive set of 3 weekends will see its own Bracket Champion crowned. This is to better accommodate community members that want to participate in the series, but can't commit to the entire 9 events.
Like the last WRS Special Event, resident Porschephile PASM will be streaming the events live. Given the short race lengths and well-matched cars, you can expect close, exciting racing, even as a spectator.
Sound like your kind of races? Did the trailer up top, care of GTP_Dutchy, get you excited? If you answered 'yes' to either of those, head on over to the official thread for all the details and to sign up – which you'll want to do quickly, since the first race is this coming Sunday! If you're not a GTP WRS-registered member, you can get started here.
See more articles on GT6, Online Competitions, Weekly Race Series, and WRS.