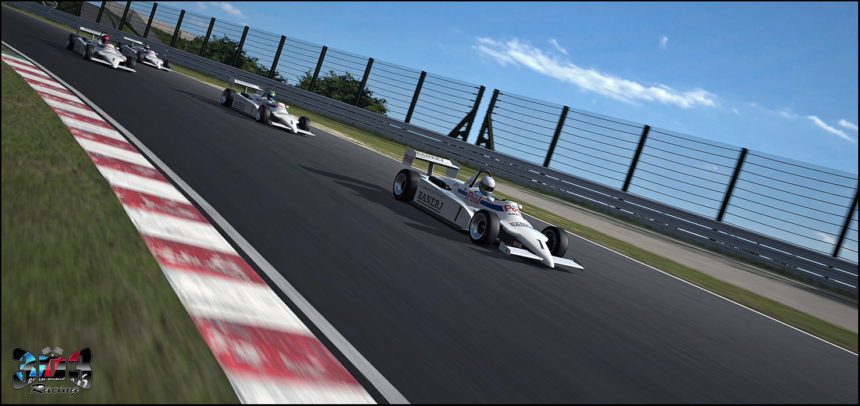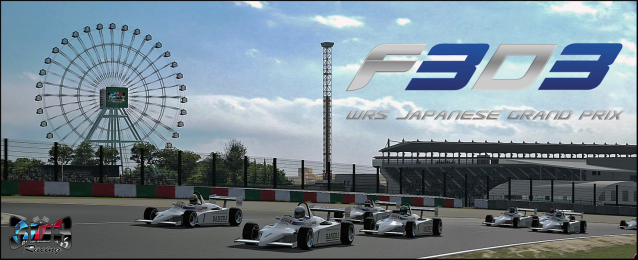 WRS Online Special Event

Next Weekend, we'll be featuring the seventh special event of GT6, the F3 [D3] Japanese Grand Prix, at Suzuka Circuit.  The event will feature a realistic 3 round knockout qualifying format and a 41 lap F3 race distance.  The car used is the Ayrton Senna WSR F3 Car.
If you're interested in participating, you should register for the WRS here and for the event here.
3D3 and WRS Introduce First Ever Career Championship
For the first time ever, the WRS is introducing a long term championship based on the offline mode of Gran Turismo.  Here's how it works!
With a starting credit of 20 000cr are you able to make it to the heights of international stardom from the grass roots of the Novice Championship.
Many features and Cups are available to keep the credits rolling in, while everyone is in with a shout to win a Championship.
Main points of the Championship
Championship progression from Novice to International Stardom
Bonus Events
Fantasy Starting Budget which is tracked
Fantasy Credit for race results and Bonus events
Championship Points
Choose any car within Budget and Championship rules
Capped lap times (Excluding Certain Events/ Series)
Tuning Prohibited (Excluding certain events/ Series)
Chance for anyone to win a Championship
The main Championships will be ran on a Sunday at 19:30 GMT (subject to change when clocks change) with Bonus events been held at the normal times WRS_Online & WRS_TT.
Winners
Cup series
The winner for each of the Cup series will be decided by the person with the most points over the 3 races.
Championship Winner
The overall winner for the Amateur Championship will be decided by the Driver with the most Total Credit at the end of the Championship (Bonus Events included)
Note: Each Championship will have different regulations for the overall winner including Credits and Points
Interested in running?  Check out the main thread here.  And be sure and register for the WRS if you have not already done so.
WRS Time Trials

Week 37
of the GT6 WRS Time Trials is live and ready for your to post some splits.  We're visiting another favorite Original Circuit this week, Grand Valley Speedway.  Titled 'Don't Cha Wish Your Golf Was Pretty Like Me?', the combo uses the Scirocco GT24 Base Model '08.
While Week 37 is up and running, Week 36 is not finished yet.  The event deadline is tomorrow at 11:59 PM GMT, don't forget to submit if you've been running.  There's some very close action on our leaderboard, with 41 drivers in total, and the top 15 separated by less than 0.5.
Week 35 Results are not yet official, but the times have all been verified.  We had a great turnout for the Jaguar at High Speed Ring, with 41 drivers submitting a time.  Congrats to the event podiums.  GTP_McSQ took top honors for his 5th straight participating event, while R35-SKYL1N3 and GTP_PASM rounded out the podium.
Upcoming WRS Online Events

WRS Online will host the 36th Event of GT6 weekly race of GT6 this coming Wednesday, in our EU and NA time slots.  Titled 'DinoSOWr', it's once again based on the Weekly Time Trial, and will feature the Ferrari Dino 246 GT '71 at The Streets of Willow.  The race will be 38 laps and about 1 hour in total.
If you're interested in participating, be sure and visit the race thread and follow the instructions to register for the event in your time zone!
We continue host Wednesday races in 2 convenient time slots, and one of these should work for most members in most regions:
3:00 PM Eastern / 12:00 PM Pacific / 19:00 GMT / Check Local
10:00 PM Eastern / 7:00 PM Pacific / 2:00 AM GMT / Check Local
What's Next?

If you're interested in joining the GTP_Registry to take advantage of the events we are offering, here's what to do:
More Posts On...
The original comments for this post are no longer available.