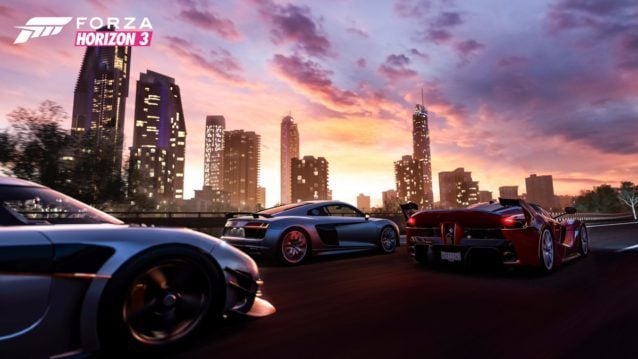 Forza Horizon 3 is coming this September. Set in Australia, the map is said to be twice the size of the previous game, and players will have over 350 cars to explore it with. According to Turn 10 and Playground Games, doing that will now be easier, as players will have more control over how they progress through the game.
The previous two Horizon titles revolved around the same basic premise: the player is the new guy at a festival, working his way up through the ranks by challenging the old guard. In Horizon 3, you start on top: the player is the boss-man (or -woman, as T10 have confirmed players get to choose their avatar), in charge of ensuring the festival's success. That's where Horizon Blueprint comes in.
The game will ship with hundreds of pre-made events, but Blueprint will allow players to tailor them to precisely their tastes. Not happy with the route? Change it. While you're at it, you can select the time of day and the weather. Players will also be able to select the eligible cars and event restrictions, before renaming the event and sharing it with friends. The game will even generate a custom poster based on your choices.
Bucket Lists return from Horizon 2, and they too can be customized via Blueprint. Using the same tools the game designers have access to, players will be able to choose the type of event, the car used, the conditions, the music, and name. Difficulty is determined after you yourself complete the event. The car selection can be as specific as you'd like, right down to the livery and tuning setup being locked to your choice.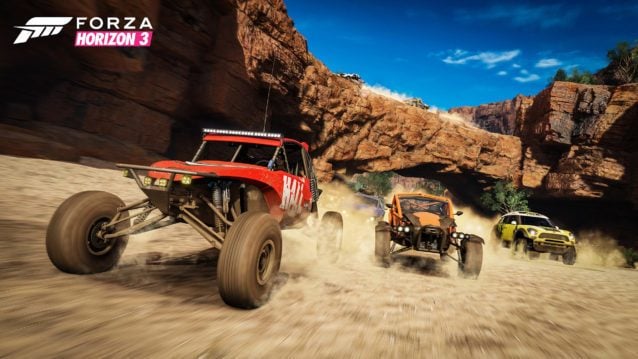 As mentioned above, these custom events can then be shared with friends. The big surprise is that they will offer the same rewards and progression as the pre-made events in the game. This means every player's path through the game will be different, with a mix of pre-, self-, and friend-made events offering countless options.
On the subject of friends, Horizon 3 tweaks the Drivatar system that has been in place since FM5. As the boss of the festival, players will be able to hire (and fire) their friends to help make the event a success. Hiring a friend involves simply beating their Drivatar in an impromptu head-to-head race. Once on board, they'll earn you credits. Keeping your roster in top shape will therefore become a challenge of its own.
Those worried that this heavy focus on social aspects may require a dreaded always-online status can rest easy: Playground Games confirmed on Twitter that the game will function offline for single player modes (though obviously will be limited in terms of user-created content).
Our man Jordan is on the floor at E3 this week, so expect more Horizon 3 news as the event continues to unroll.