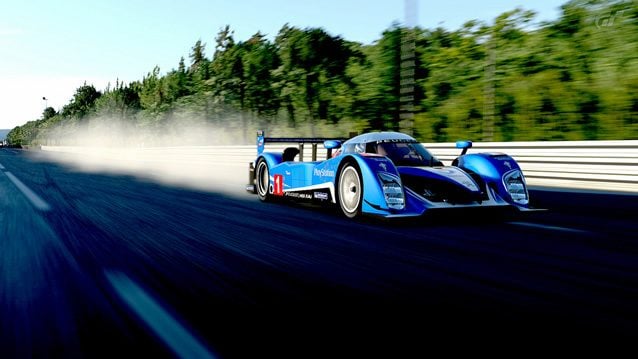 Kazunori Yamauchi confirmed via Twitter early this morning that "game saves during endurance races" are currently "under development" for Gran Turismo 5. Here's a translation of the tweet kindly provided by our own Shirakawa Akira:
I'm sorry. Game saves during endurances. They are currently under development. RT @andrepeniche: as I simply don't have 4, 9 or even 24 hours available to stay in front of the TV to do endurance races, as much as I love GT5, unfortunately it's not possible for me to complete them.
Since our GT5 Feedback Forum launched, this has been the most-wanted feature in the game among GTPlanet's community, having received over 8,500 votes. It's great to see that Kazunori and his team at Polyphony Digital are responding the request, though it is not yet clear if this will be implemented in the next immediate game update or sometime later. Stay tuned for more, and thanks to all who sent this in!
GT5 Photomode image by gtone399.
See more articles on GT5 Updates, Kazunori Yamauchi, and Twitter.