Many sim racers have the aspiration of someday making it to the pros. However, the world of professional racing is notoriously difficult to break into. But, for one member here on GTPlanet, the dream is just within his grasp.
Meet Nick McMillen, better known as GumballCGT on the forums. If that name sounds familiar, it should: McMillen beat out 400,000 other racing hopefuls to become the US GT Academy champion in 2013.
With the win, McMillen found himself at the Nissan Drive Development Programme at Silverstone in the UK. From there he dove into an intense training program that helped him earn his FIA International B racing license.
With his training complete, McMillen jumped into motorsports headfirst where he immediately found success. In 2013, he snagged a pair of third-place finishes in the Britcar Production Cup. Also, he secured another third in the MSA British Endurance Championship at Donington Park. Not bad for a rookie season.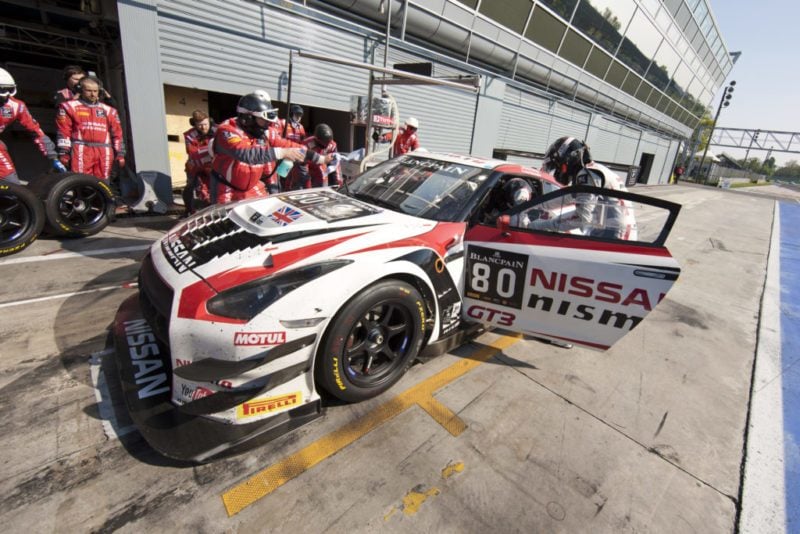 In 2014, McMillen took things to another level. Kicking off in January, he started the year off right. At the 24 Hours of Dubai, he claimed a victory in a 370Z. Not done, in May he also snagged a Pro/Am class victory at the Blancpain Endurance Series at Silverstone behind the wheel of a Nismo GT-R.
Unfortunately, McMillen's GT Academy tenure came to an end in 2015.
Now, he has his sights set on motorsports once again with a competition in Australia.
The Aussie Driver Search gives young talent a shot at breaking into the pros without breaking the bank.
Throughout the competition, drivers are judged based on their performance and can ultimately end up in elimination rounds. Think of it as a GT Academy, but with real cars instead of their digital counterparts.
The winner of the competition gets a fully paid shot at racing in the 2019 Australian Dunlop Super2 Series, a development series for V8 Supercars.
McMillen needs our help though. Anyone who's traveled internationally knows airfare isn't cheap.
To help fund his trip and shot in the Aussie Driver Search, McMillen has set up a GoFundMe page in hopes of reaching his $4,950 goal.
While the campaign ends February 10 he's already well on his way. At the time of writing this article, McMillen has already gathered $1,395 in donations.
With only a few days left to go, let's get one of our own — and a GT Academy champion — back where he belongs: behind the wheel of a race car!
See more articles on GT Academy and Nick McMillen.