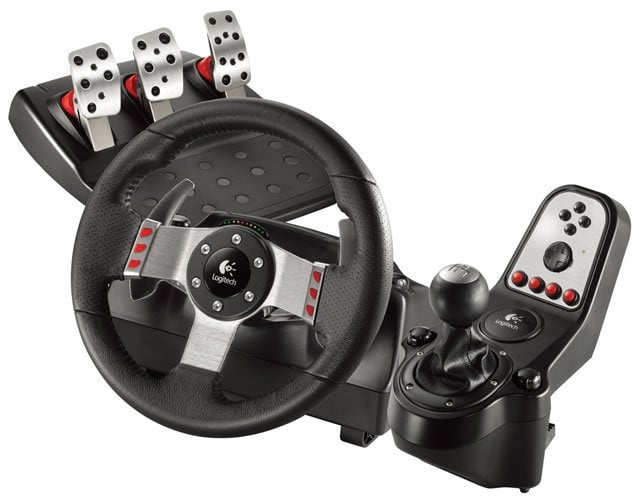 The Logitech G27 remains one of the most popular and widely used wheels in sim racing, thanks to its sturdy construction and nearly ubiquitous compatibility with console and PC racing games. Although it can't quite offer the same range of features or technology that today's high-end wheels provide, it is still one of the most affordable ways to upgrade from a controller.
And – for the next few hours, at least – it's even more affordable, thanks to being featured in a special pre-"Black Friday" sale at the world's largest online retailer, Amazon.
Regularly priced at $299, the wheel is now priced at $191.99 with free shipping, offering a savings of $108. You'll have to move fast, though – the sale ends early Monday morning at 3:00AM Eastern Time on November 24th. It is part of a larger Logitech sale on Amazon, which sees some of their products up to 55% off, so it's a great time to pick up a new keyboard or mouse, too.
For those of you in the UK and Canada, the wheel is still on sale, though via different promotions. It's currently 21% off at Amazon UK and 19% off at Amazon CA. As always, you can support GTPlanet by purchasing through any of the affiliate links in this post – thanks!
See more articles on Accessories, Amazon, Deals, Logitech, Logitech G27, and Steering Wheels.