September is proving to be quite the busy month for Assetto Corsa regardless of the platform. This month's console patch has already been outlined, addressing issues like screen tearing, smoothing out the frame-rate, and adding two additional difficulty levels, among other things.
Following that was the news that the picturesque Black Cat County would be coming to console users, accompanying this month's update. Available in three configurations, the fictional track, loosely based on the American South, offers players the opportunity to experience the game in a way not currently possible on consoles: the feeling of driving on an open road.
The news for September's console update keeps on rolling: the Maserati Levante S will also accompany this month's festivities, as confirmed by Kunos on its official Facebook page. While appearing to be heavy, the Levante is surprisingly nimble and will attack corners in a very 'no nonsense' fashion. Packing a throaty V6 growl, and charging to a top speed just north of 260 km/h (160+ mph), the Levante is more track-prepared than one might realize.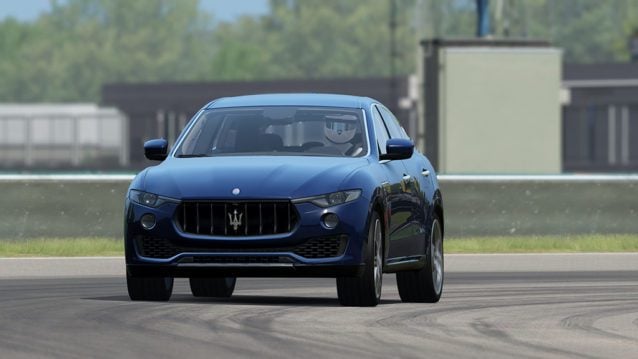 While the console version of the racer will continue to lag behind the original release on PC for an undisclosed period of time, both platforms will soon be able to enjoy the upcoming Porsche DLC packs, set to release before month's end.
September is proving to be quite the busy month for Assetto Corsa indeed. Swing by our Assetto Corsa forum section to discuss all the latest news on the game, regardless of platform.
See more articles on Assetto Corsa DLC and Assetto Corsa Game Updates.