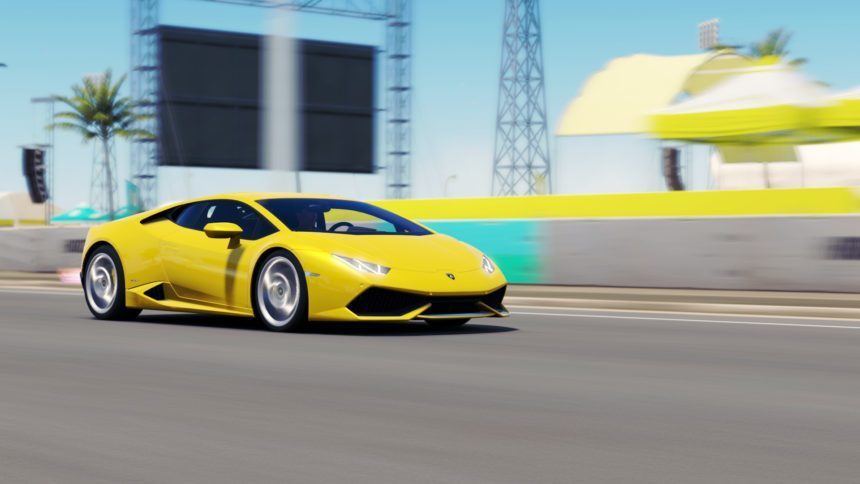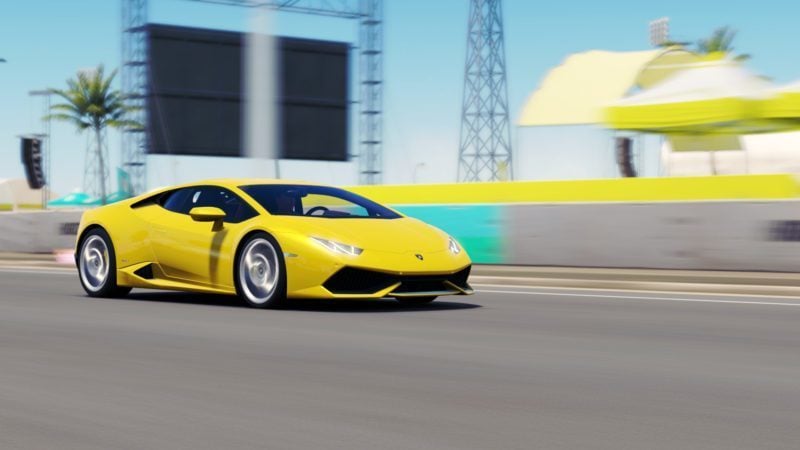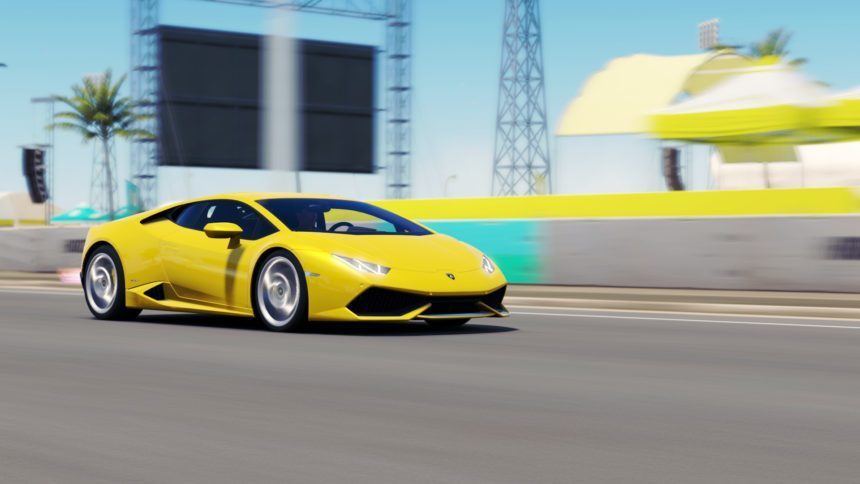 Taking a break from the Porsche-brigade we've seen throughout this month, today's Forzathon puts an Italian bull at stake. It's not just any Italian bull either, as this one's a Horizon Edition.
For one day only, players can add the 2014 Lamborghini Huracan LP 610-4 Horizon Edition to their lineup. Weighing in at 3135 lbs, this all-wheel-drive and specially tuned machine produces 602 hp. Racking up those Skills in-game should also be easier thanks to the Skills Boost perk provided with it. To sum it up: this is one wild bull.
Here is a list of challenges you'll have to go through to win that Lamborghini, in addition to other prizes:
Soaring Luxury

–

3 Star the Airport Danger Sign in the Mercedes-Benz G 65 AMG to win the Lamborghini Huracan HE.

That Was Close

–

Perform

10 Near Miss Skills in a Sports Utility Hero to receive 100,000 CR.

Cultural Phenomenon

–

Complete 5 Head-to-Head races in a Land Rover to earn 85,000 XP.

How Sporting

–

Win a Championship in a Sports Utility Hero to win 3 Wheelspins.
As stated above, this is a one-day Forzathon event that will expire tonight, so there's no time to waste!
More Posts On...