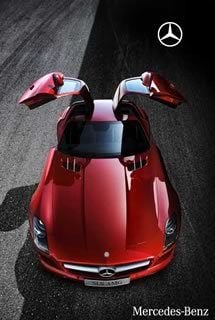 Since we first learned that the company's new SLS-AMG would grace GT5's cover, the company has been increasingly open about their affiliation with the game. First it was the showcased GT5 demo at their headquarter's museum and dealers across Europe, but now they're expanding use of the game as they integrate it with their international marketing efforts, as seen in Mercedes' new Facebook game "Behind the Speed". This simple game comes with a lucrative prize: a free copy of Gran Turismo 5 and your very own VisionRacer VR3 driving rig.
The competition is open to everyone until July 12th, so head on over to Facebook and give it your best shot.  At the very least, perhaps it will help keep you  busy until Sony's E3 press conference – now just a few short weeks away…
More Posts On...
The original comments for this post are no longer available.