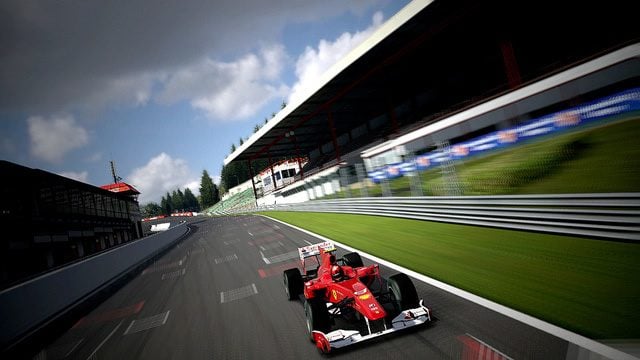 Since Amar212 offered our first hands-on look at Gran Turismo 5's new DLC content, he's been hard at work with R0M of TaxiGamer capturing more top-quality videos of Spa Francorchamps which showcase the track's weather changes. You can watch a few of the clips on YouTube below, or head over to TaxiGamer to grab the direct, 60FPS, 720p video files.
Spa Francorchamps, along with a host of other content, will be available to purchase/download this upcoming Tuesday, October 18th.
Another direct-feed video has also been posted by videogamesfrontTV:
See more articles on Gameplay Videos, Gran Turismo 5 DLC, GT5 Videos, and Spa Francorchamps.