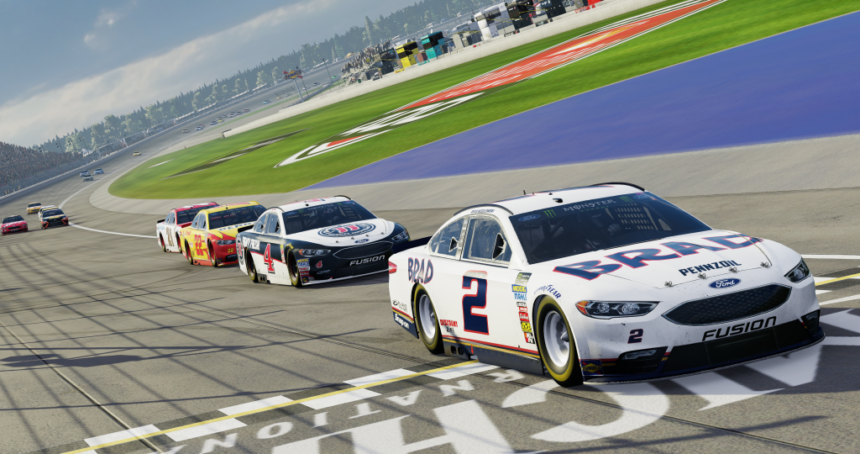 More and more racing game developers are including esports in their latest games. From the precision driving of F1 racing to down and DiRT-y ralling, there really is something for everyone.
And now, you can add NASCAR racing to that list.
That's right, 704 Games, developer of NASCAR Heat 3 — which releases today — has announced that the game will be featuring its own weekly esports competition. Dubbed "NASCAR Heat Champions: Road To Miami", the series boasts over half a million dollars in potential prize money.
Starting today, t he Road to Miami runs through November 11, coinciding with the real world NASCAR Playoffs. Racers will be able to qualify at home by posting their quickest total race times. Both Xbox and Playstation racers will get their turns, as each week the tournament will alternate between platforms.
The finalists (along with a guest of their choosing) will be flown to Miami by 704 Games to attend the Ford Championship Weekend taking place at Homestead-Miami Speedway. The NASCAR Heat Champions: Road To Miami grand finale will take place Sunday, November 18.
Whoever emerges as the victor will receive quite the prize bundle. For starters, there's $10,000 in prize money. Next, the winner gets an Audeze Mobius gaming headset, and to top it off, an exclusive race weekend package from Homestead-Miami Raceway.
There is one more optional bonus on offer for the winner. If the champ is able to not only win, but also correctly predict the official total race time of the Monster Energy NASCAR Cup Series Ford Ecoboost 400 to within five seconds, they'll pocket an additional $500,000 in bonus cash!
Visit the official Road to Miami site for further details including all the official rules, terms and conditions.