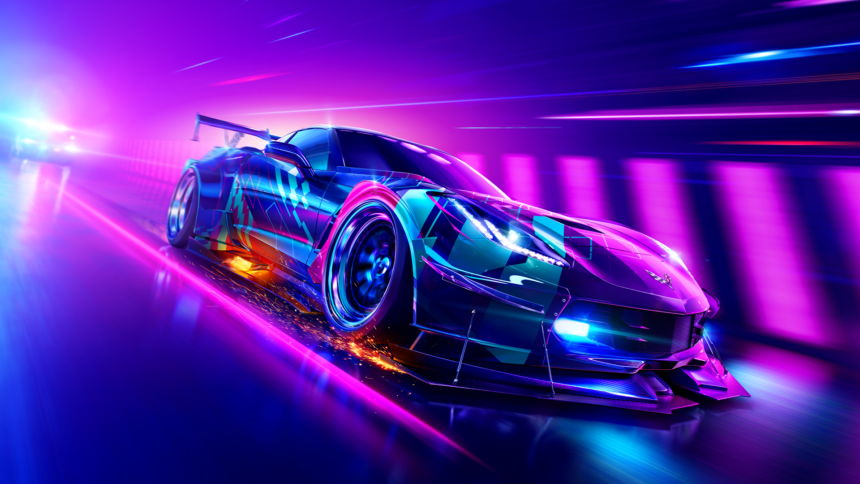 Continuing on with the deluge of info on Need for Speed Heat, developer Ghost Games has confirmed the game's full list of trophies and achievements.
Things already kicked off with the announcement of a dedicated mobile app for car customization. With it, players can dive into the customization aspect of the racer ahead of its November release.
Following that, Ghost Games blew the lid off of the game's roster of cars. With 127 vehicles on offer, there's plenty of options to go around. Good news too: Ferrari officially returns to the series for its 25th birthday.
Now, players have one more thing to sink their teeth into: trophies and achievements. NFS Heat returns the series to its roots, and that means racing hard and evading the police when necessary. The goals for this year's street racer reflect that — so whether you're customizing your favorite car, or getting out of harm's way, it won't go unnoticed.
You can check out the list below ahead of the game's launch on November 8. It's worth mentioning there are 10 more hidden goals, for a total of 43.
Humble Beginnings – Reach REP level 2 (10G/Bronze)
Notorious – Reach REP level 50 (40G/Silver)
Wrap it Up! – Customize a vehicle with a wrap (10G/Bronze)
Blame the Vain – Equip items to all visual customization slots (10G/Bronze)
Redline – Equip handling parts for maximum race (20G/Bronze)
Sideways Style – Equip handling parts for maximum drift (20G/Bronze)
Component Parts – Equip handling parts for maximum road traction (20G/Bronze)
The Hackney Dream – Equip handling parts for maximum offroad traction (20G/Bronze)
Techin' – Equip parts in both special part slots (15G/Bronze)
Change My Name – Change the License plate text (10G/Bronze)
Hear Me Roar – Modify exhaust sound (10G/Bronze)
Swappin' – Customize a vehicle with an engine swap (20G/Bronze)
I Said Right Now – Upgrade a vehicle to 399 Tier Rating (60G/Gold)
You Have Friends? – Complete 5 events in All-Drive with other human players (15G/Bronze)
Benefits Are Nice – Complete 25 events in All-Drive with other human players (40G/Silver)
Two Racers, One Event – Beat your first Autolog Recommendation (15G/Bronze)
Don't Quit Your Day Job – Complete your first Daily Challenge (15G/Bronze)
All for One – Reach crew level 50 (40G/Silver)
Cashing In – Earn and bank 1,000,000 rep during one night (60G/Gold)
At the Last Second – Repair critical damage at a gas station (20G/Bronze)
Danger Zone – Complete all Speed Traps (20G/Bronze)
Drift, Drift, Drift – Complete all Drift Zones (20G/Bronze)
Space Cadet – Complete all Jumps (20G/Bronze)
Comeback Kid – Be last during the final lap of a race and still win (15G/Bronze)
Graffer – Collect all the Graffiti Decals (20G/Bronze)
Be the Very Best – Complete all Collectibles (60G/Gold)
A Bit of Paradise – Smash your way through all the Billboards (20G/Bronze)
The Brightest Stars – Get a 3-Star Rating on all the Activities in the game (40G/Silver)
Are You Not Entertained? – Win Discovery
40G, Silver, 40pts
The Most Wanted – Win an HH-5 event and return to the Garage safely (20G/Bronze)
Eleven – Fifty-Six – Take down 100 cop vehicles (40G/Silver)
Travis, Who? – Escape 100 cop chases (40G/Silver)
The Need for Speed – Collect all trophies (PlayStation®4 Platinum Trophy)
More Posts On...