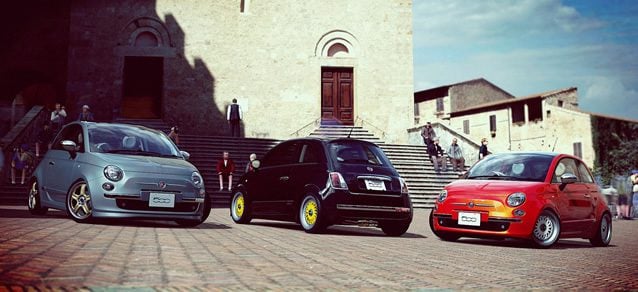 After nearly a month-long hiatus, GT5's Seasonal Event updates have returned. The "World Compact Car" series is now available, open to cars with less than 450pp and less than 4200mm in length. Races take place at the following circuits:
Rome City (5 laps, 356,100 Cr.)
Grand Valley East Reverse (5 laps, 384,000 Cr.)
Cape Ring Outside (3 laps, 403,200 Cr.)
Tokyo Route 246 (3 laps, 395,100 Cr.)
Tokyo bay (Kart) 107A (5 laps, 406,800 Cr.)
In addition, new Time Trial events at SSR5 and Suzuka East are now available, along with new Drift Trials at Trial Mountain and Rome Reverse. The game's Online Car Dealership has also been updated with a curious selection of "classics".
As always, head on over to our GT5 Seasonal Events forum for more analysis and discussion. Thanks to RACECAR for the early tip!
GT5 Photomode image by Moglet.
More Posts On...
The original comments for this post are no longer available.