Mashable quietly published an interesting video interview with North American Gran Turismo producer Taku Imasaki earlier this month.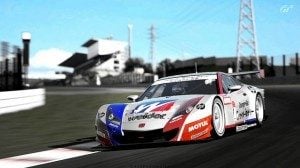 In addition to highlighting Gran Turismo 6's all-new game engine, Taku emphasized that many of the game's new changes and features are "for the community", and that the team at Polyphony Digital has been listening carefully to player feedback:
"Ever since GT5 came out, we hear a lot, like on forums, and our creator of the game, Yamauchi-san, he tweets.

He gets like a thousand tweets every day from people saying 'you should do this or put this car in'. We pay a lot of attention to that stuff and take it really seriously."
Finally, he shared a fascinating statistic, confirming that over "100,000 people log in every day" to play Gran Turismo 5 – a high level of long-term player engagement for a game nearing three years in age.
GT5 Photomode image by BayuYellow46.
See more articles on GT5 Sales and Taku Imasaki.