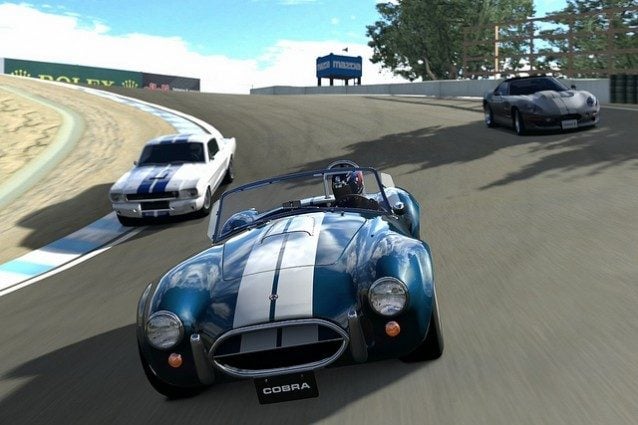 The focus of the automotive world will be on Monterey, California this weekend for the Pebble Beach Concours d'Elegance and accompanying historic races at Laguna Seca, with the Shelby Cobra as this year's featured marque.
As announced on the raceway's website, Polyphony Digital is sponsoring the "Gran Turismo Rev Limiter Zone".
It's a special viewing area offering "unparalleled access and fence-free viewing for optimal photographing as the cars accelerate by" the start/finish line. Tickets can be purchased via Ticketmaster for $25 and offers full pit access.
Kazunori Yamauchi will also once again be attending the Concours d'Elegance to award the Gran Turismo Trophy.
Previous winners of the award include the 1967 Lamborghini Miura P400 Bertoni Prototype and the 1962 Alfa Romeo TZ2, both of which were prominently featured in Gran Turismo 5.
GT5 Photomode image by cphbullet.
More Posts On...
The original comments for this post are no longer available.