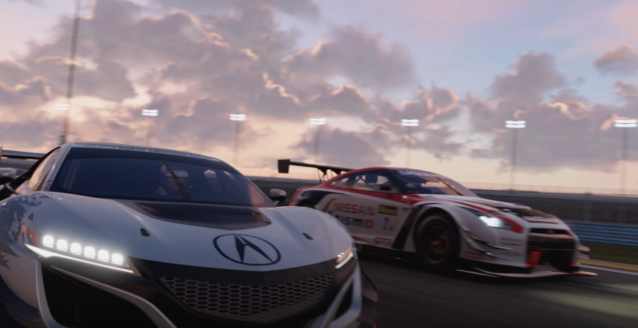 Now that we've formally had the cover removed on Slightly Mad Studios' Project CARS 2, many YouTube videos showing off the game have been revealed to the public.
The trailer may have showed a lot in it's short run-time, but if you're after some raw gameplay footage, we've got you covered.
The first of these comes courtesy of PlayStation Access. Sprinkled with interesting facts about the upcoming racer, we get to see some cockpit-view driving of authentic tracks such as Fuji International Speedway and original tracks like that mysterious snowy Swedish lake circuit. This video gives a good look at the various weather and time of day conditions players will experience, too.
This clip actually features a cameo by long-time Project CARS ambassador Nicolas Hamilton, brother of former F1 world champion Lewis Hamilton. In this video we get to see the chase cam and some of the game's overall (early) presentation in loading screens and menus. Despite the driver being less than ideal for showing off the intricacies of the handling, we do get to see how the game has apparently improved when using the gamepad (although it does appear a good few driving aids are activated here…).
CheckPoint TV's gameplay is a bit more hardcore, showing off a well-driven cockpit view run of Fuji Speedway in a Mercedes AMG GT3. As there's no voice-over by the uploader, we get a better raw sample from the car's audio and it sounds impressive. The grumble and roar of the engine doesn't seem muffled; this is the best example for those wanting to see some quality footage. A capture of the same car and track combo from the chase cam is also available below:
GTPlanet will be recapping on all the news that's been coming in hard and fast over the past few days (including more insights from SMS's own Ian Bell posted in our forums) so sit tight and enjoy the latest gameplay videos from Project CARS 2.
Project CARS 2 is due to launch on PS4, Xbox One and PC late 2017.
More Posts On...