Ian Bell of Slightly Mad Studios is back at it again in our forums, this time revealing some of the enhancements Sony's beefed up PS4 Pro will provide for Project CARS 2. It makes for some exciting reading!
With the game's release less than a week away, Pro owners have been curious as to how their more powerful console will juice up the upcoming racer. As with F1 2017, the improvements aren't just limited to the amount of pixels on display.
Of course, the game will run at an upscaled resolution compared to the OG PS4. The current resolution stands at 2560×1440, otherwise known as 2.5K. But this will benefit from an upscale to 4K, presumably using the usual checkerboard techniques.
But SMS has focused on more than just how sharp the image is. Increased levels of detail will be present throughout the whole game. The power of the Pro will bring beefed up levels of detail on both the cars and track scenery. This will include objects such as trackside grass.
Granted, this seems like an insignificant improvement — who notices grass at 200mph? But the extra fidelity present on the Pro will be gold dust in Photo Mode. We already know that the photography suite in Project CARS 2 will be much improved over the first game in the series.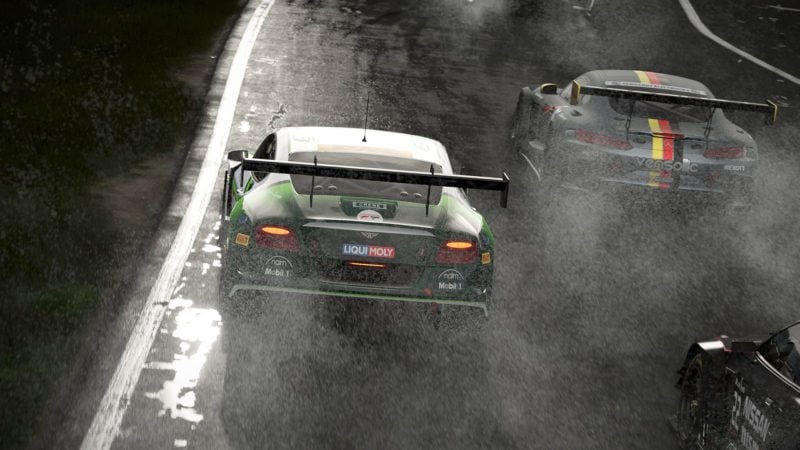 As you'd expect on the PS4 Pro, SMS has increased the detail of the shadows and reflections. This should mean less jagged edges and blurry decals on cars, something F1 2017 struggled with on the vanilla PS4. While you're driving, distractions should be kept to a minimum. Filing down the bumpy shadows will means less time looking around the cockpit and more time focusing on the track.
For as good as Project CARS 2 will appear on PS4 Pro, those with an Xbox One X can expect an even glossier experience. The PC version of the game — as is the case with most titles — will run at a native 4K resolution, hardware allowing.
You can catch Bell's original post right here.
See more articles on Project CARS 2 Features.