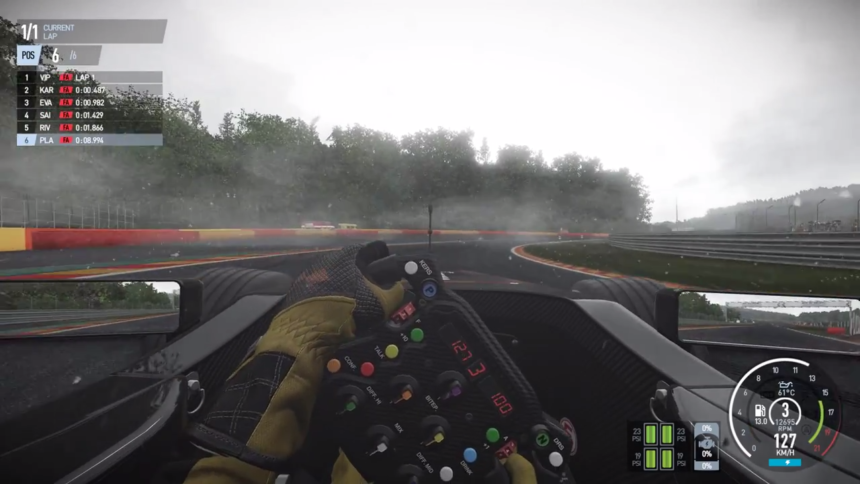 We're back with more footage of Project CARS 2, this time coming to you with one of the game's open-wheel racers. The setting? What begins as a normal looking Spa-Francorchamps…
One of Project CARS 2's primary selling points is LiveTrack 3.0. Slightly Mad Studios has improve upon the first game's dynamic time and weather by introducing seasons to the sequel, and the results are impressive. Here, Auto Bild Motorsport takes the SMS-designed Formula A around Belgium's premier circuit.
It starts out simple enough, looking like a bright and sunny day for a lap. By the time we reach Les Combes, however, the fog is setting in, and the white stuff starts to fall. For demonstration purposes, the weather change is accelerated, but it's nonetheless impressive. The beginning of the lap around Spa looks vastly different to what it does at the end!
One of the mottos SMS has been touting with the game is "Anytime, Anywhere". This certainly bears that out: practically all of the game's circuits allow players to pick a season. It's an impressive list of tracks too: you can check it out here.
Project CARS 2 is seven weeks away. The game will launch with over 180 cars from over three dozen auto manufacturers. With so many car/track/weather combinations available for WMD members to showcase, stay tuned for more videos as we get closer to release.
More Posts On...