Slightly Mad Studios has detailed the full track list you can expect from Project CARS 2. Featuring 60 tracks and 130 variations in total, the title boasts the largest amount of circuits so far this generation.
Europe
Hosting the most circuits overall, Europe is the star of the roster. You'll find classics like the Nürburgring but also newcomers like the Algarve Circuit represented. Venues for karting, rallycross and track driving can be found throughout.
Autodromo Internacional Do Algarve
Azure Circuit (Inspired by Monaco)
Azure Coast (5 Layouts)
Bannochbrae Road Circuit
Brands Hatch (2 Layouts)
Brno
Cadwell Park (3 Layouts)
Chesterfield Karting Circuit
Circuit De Barcelona-Catalunya (3 Layouts)
Donington Park (2 Layouts)
Glencairn Karting Circuit (6 Layouts)
Greenwood Karting Circuit
Hockenheimring (3 Layouts)
Hockenheimring Rallycross
Hockenheimring Classic
Imola
Knockhill Racing Circuit (5 Layouts)
Knockhill Rallycross
Hell (Rallycross)
Circuit De 24 Heures Du Mans (2 Layouts)
Le Mans Karting International
Loheac (Rallycross)
Lydden Hill (2 Layouts)
Mercedes-Benz Driving Events Ice Track (6 Layouts)
Monza (2 Layouts)
Historic Monza (3 Layouts)
Nurburgring Nordschleife (4 Layouts)
Nurburgring Nordschleife + GP combined
Motorsport Arena Oschersleben (3 Layouts)
Oulton Park (3 Layouts)
Red Bull Ring (3 Layouts)
Rouen Les Essarts (2 Layouts)
Sampala Ice Circuit
Silverstone (4 Layouts)
Silverstone Classic
Snetterton (3 Layouts)
Circuit De Spa
Circuit De Spa Historic
Summerton Karting Circuit (3 Layouts)
Wildcrest Rallycross (2 Layouts)
Zolder
North America
Across the pond, Project CARS 2 will feature street tracks, ovals and a trip to Willow Springs. Although not as extensive as the European representation, most of the major American venues are here for your driving pleasure.
California Highway (5 Layouts)
Circuit of The Americas (COTA) (3 Layouts)
Daytona International Speedway (2 Layouts)
Daytona Rallycross
Dirtfish (3 Layouts)
Indianapolis Motor Speedway (2 Layouts)
Mazda Raceway Laguna Seca
Long Beach Street Circuit
Mojave (5 Layouts)
Road America
Sonoma Raceway (3 Layouts)
Texas Motor Speedway (3 Layouts)
Watkins Glen International (2 Layouts)
Willow Springs International Raceway (2 Layouts)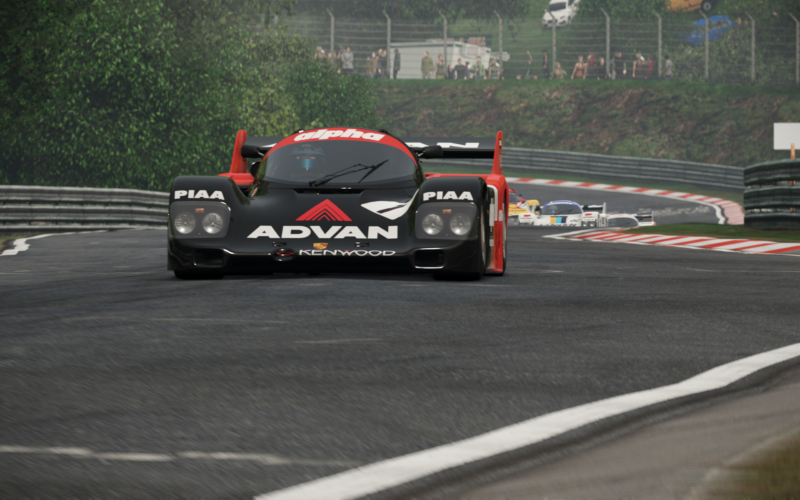 Asia and Oceania
Rounding off the track list, we get a look at what to expect from Asia and Oceania. The brilliant Bathurst Mount Panorama circuit is here alongside fan favorites like Fuji and the Suzuka-like Sakitto. The Dubai Autodrome also returns from the first game in the series.
Bathurst Mount Panorama
Dubai Autodrome GP (4 Layouts)
Dubai Kartdrome
Fuji Speedway
Ruapuna Park (5 Layouts)
Sakitto (4 Layouts)
Sportsland Sugo
Zhuhai International Circuit
With such an extensive list of tracks included, Project CARS 2 is set to offer players a wildly varied experience this September. The official website shows this list in full, complete with a diagram of each circuit. If its cars you are interested in, we're also keeping track of the every revealed vehicle right here. Stick with GTPlanet for the latest in Project CARS 2 news.
See more articles on Project CARS 2 Track List.