One of Project CARS 2's most talked-about additions is LiveTrack 3.0, a suite of environmental simulation features that make the circuit a dynamic, changing entity throughout the course of an event weekend. Earlier this week, developer Slightly Mad Studios revealed more LiveTrack 3.0 details to GTPlanet at E3.
Racing fans know that no track is quite the same before the start of the first practice session as it is following the completion of a race. Asphalt changes as more rubber is laid down, producing a grippier road surface. As it turns out, Project CARS 2 won't only simulate that aspect of the racing experience — it'll also preserve the circuit's condition throughout the entirety of a race weekend.
That means any rubber on the track from practice will carry through to qualifying, and from qualifying to the race. It's a factor many simulators can't replicate for a single session, let alone a full weekend.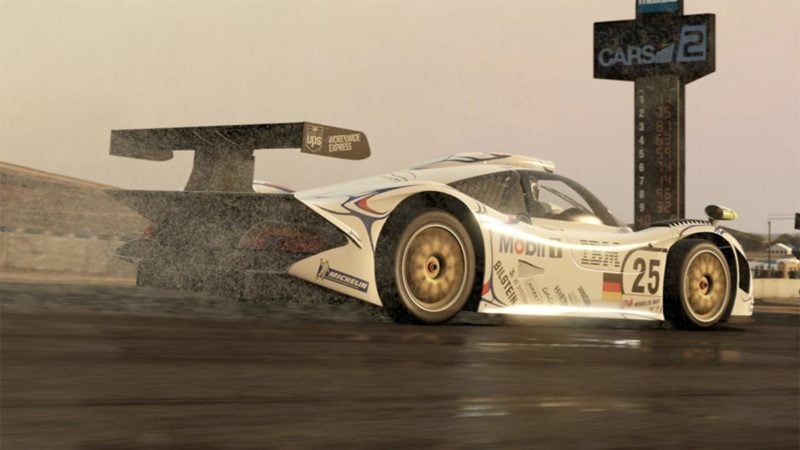 What's more, Slightly Mad has actually developed the game's lighting engine to integrate fully with the track conditions, in such a way that the angle of the sun actually affects the temperature of the asphalt. Parts of the track in the shade will be relatively cooler than the rest, and that'll result in less grip.
Everything is connected. Tire temperatures affect road temperatures, and vice versa. They even manipulate the temperature of the surrounding air as well as pressures inside of the tire. All of it contributes to grip levels.
And atmospheric conditions affect more than just tires. As Slightly Mad has mentioned in the past, your car's engine performance, cooling, brakes, and aerodynamics are all implicated in the LiveTrack system.
Although many of the elements that make up LiveTrack must be felt to be believed, we were able to observe an example of a dynamic time-of-day transition in one of a series of videos released this week. The clip shows a multi-class GT race at Algarve, and changes from daylight to dusk in just two laps.
Project CARS 2 is coming September 22 for PlayStation 4, Xbox One, and PC.
See more articles on E3 2017 and Project CARS 2 Features.