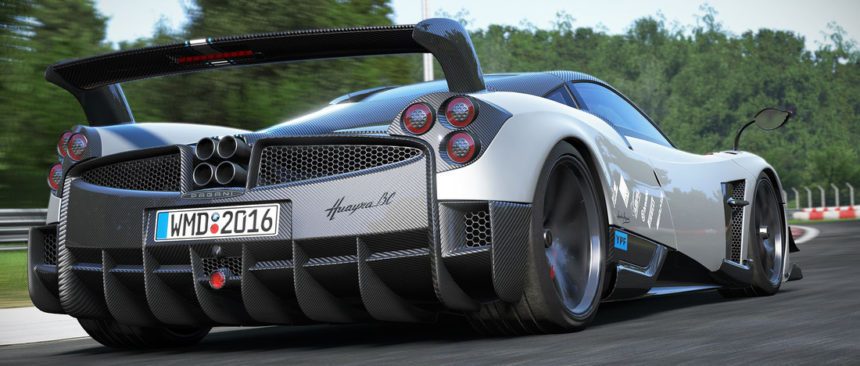 Critically-acclaimed racing simulator Project CARS is going to receive another spot in the limelight with a special release recently announced by the title's creator, Slightly Mad Studios.
Tagged as 'Project CARS Game of the Year Edition', this special item will continue in the footsteps of the original title, albeit of course with some very interesting additions:
Additional 50 vehicles (taking the total to over 125)
4 new courses
More than 60 liveries made by loyal community
More than 500 improvements and features added since the game's debut
Full combined Nürburgring endurance course (Nordschleife + GP layout)
Two new Pagani vehicles – the Zonda Revolucion and the Huayra BC, which premiered at 2016 Geneva Motor Show
Regular players will recognize the first four bullet points as the culmination of the game's extensive DLC and game update history. The combined Nürburgring layout is a welcome addition alongside the others already in the base game, while the two new cars are sure to please sim drivers looking to tame more of Horacio's wild creations.
Mercifully, SMS has also announced that the GOTY additions will be available to existing players at a future date, as part of what appears to be one final DLC pack. According to the official website, that leaves one mystery car as a surprise…
This special edition will appear on PlayStation 4, Xbox One and PC this spring, with pricing yet to be announced. Needless to say, our Project CARS forum section is always open for discussion and speculation regarding possible additions and features the game may deliver. Let us know your thoughts there, and in the comments below!
More Posts On...
The original comments for this post are no longer available.