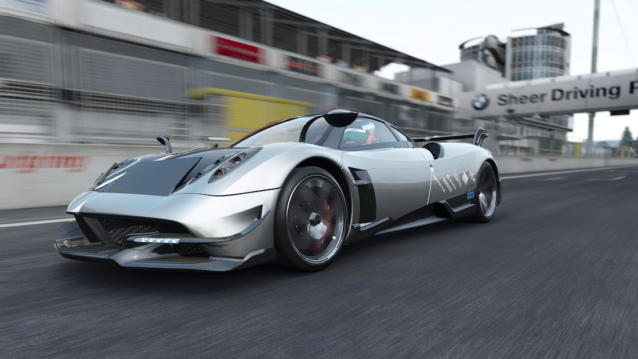 Today seems to be full of surprises. The unusual Porsche avatars on Xbox are one thing, but a free edition of an existing game is something different altogether. Hot on the heels of the news that the game has sold two million copies, Project CARS – Pagani Edition launches today, exclusively on Steam.
This cut-down version of Slightly Mad Studios' 2015 sim racer features all five of the Pagani models found in the existing game (Zonda Cinque Roadster, Zonda R, Zonda Revolucion, Huayra, and Huayra BC). "I've always been thrilled by videogames, and Project CARS sums all the things that I love about cars: the passion and the experience." says the company founder himself, Horacio Pagani. "I'm proud and honored to see the Project CARS – Pagani Edition, and I hope all our fans all over the world enjoy the possibility to drive our creations, especially the new Pagani Huayra BC."
Those fans will get the opportunity to tame Horacio's creations at three locations: the full Nürburgring 24H layout, the Monza Grand Prix circuit, and the scenic Azure Coast. In addition, the game has been designed to function with both the Oculus Rift and HTC Vive VR headsets, with support for displays up to and including 4K.
PC players looking to get in on the action can head to the Project CARS – Pagani Edition Steam page to grab the game now, and swing by our Project CARS forums to join in the discussion.
See more articles on Pagani and Pagani Huayra BC.