Well this is surprising. Earlier this week Sony announced PlayStation Hits, a collection of games at a discount price. This will sound familiar to many as it's no different than the past Greatest Hits line.
Of the initial 12 games announced thus far, Driveclub and Project CARS make the cut for racing games. It shouldn't be too much of a surprise that both titles are among the first wave. While Driveclub got off to a rocky start, it came into its own in no time at all.
With a wave of DLC and one of the most impressive weather systems for a racer to date, it's worth the price if you've yet to give it a whirl. The bad news is there's little chance for a sequel. Why? Evolution Studios, the developers of the game, shut down in 2016.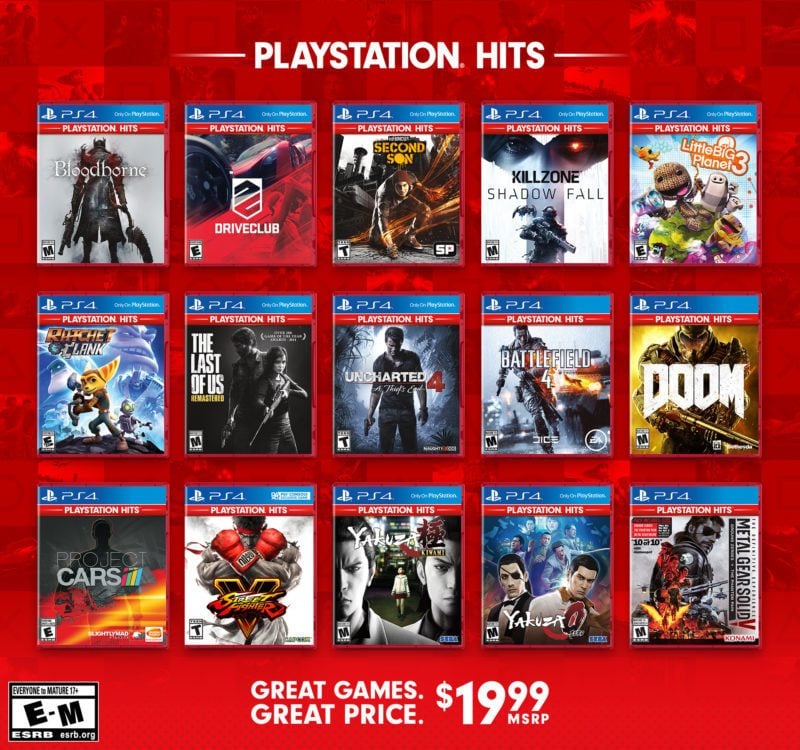 It won't take long to realize Driveclub is one of the PS4's best when it comes to visuals. Even today it can go toe-to-toe with the likes of GT Sport. You'll have plenty of time to take in the scenery (and sounds) with all the content you'll have to wade through.
Project CARS is yet another blockbuster racing title making the cut. Released in 2015, the sim racer bucked many of the trends for racing games. Every track featured in the game was available with dynamic weather and time cycle.
The game was extensively updated throughout its lifetime, and DLC expanded its roster. It's gone on sale many times before, but the new permanent price is even more attractive. If you've been itching to give this one a try and waiting for the perfect moment, the time has come. Before you know it you'll be knee-deep in everything the game has to offer.
Both will receive new red-accent packaging and a price tag of $19.99 USD. For those opting for a digital copy, look no further than the "PlayStation Hits" red banner on the PS store. Both will be available next Thursday, June 28.
Driveclub photomode image courtesy of RL_23.
See more articles on Sales.