Quality steering wheel support is a prerequisite to a complete and pleasant experience for modern driving sims. Nowadays it is almost impossible to expect significant sale results from driving simulators unless they support plenty of accessories that the market clearly demands.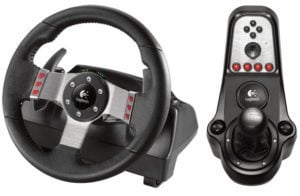 Polyphony Digital has already confirmed it will continue to support this aspect of modern gaming with GT Sport as we got the chance to inspect what could possibly be the official GT Sport steering wheel by Thrustmaster. However, the question on the minds of many players is whether GT Sport will support all the nice PS3 steering wheels we've used previously. During the interview with Chinese news outlet Sina, Kazunori Yamauchi stated:
"We plan to continue supporting PS3 wheels, but we also launched new wheels and we hope you'll buy them."
Needles to say, steering wheels are expensive, and are becoming more so as technology continues to improve. Requiring another investment on peripherals could be quite inconvenient for average buyers. Some wheel manufacturers are working on expanding their compatibility lists, while certain products have yet to be added. Nevertheless, the official compatibility list of steering wheels for GT Sport hasn't been published yet, but according to Polyphony Digital, players with older peripherals still have hope.
GTPlanet will have more updates regarding steering wheel compatibility as it comes. Make sure to check our What wheel will you be using? thread in the GT Sport section for further discussion.
See more articles on Accessories, Kazunori Yamauchi, PlayStation 4, and Steering Wheels.
More on Gran Turismo Sport