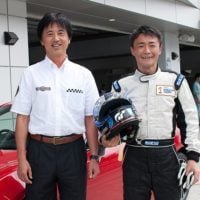 Since the technology was first announced in January of 2010, Gran Turismo's "Data Logger" has been mentioned a few times a year. As the first car to support it, the Toyota 86, makes its way into the world market, we're finally learning a bit more about the product.
In a demo session hosted for the press by Toyota, Denso, and Polyphony Digital at Fuji Speedway earlier this week, a new video was filmed to show it in action, with Kazunori Yamauchi himself behind the wheel of an 86.
The data logger, formally known as the CAN-Gateway ECU (Controller Area Network-Gateway Electronic Control Unit), works by storing GPS location data, engine speed, steering, and pedal input on a USB drive. This drive can then be attached to a PlayStation 3 console, where the lap can be reproduced and viewed within Gran Turismo 5.
Polyphony Digital has released a screenshot of what the Data Logger menu screen would look like, but warns it is still a work in progress on their Japanese website.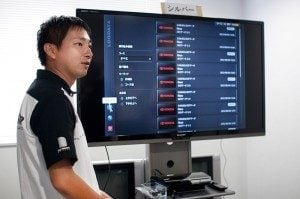 The new CAN-Gateway ECU is scheduled to be released for consumers in the later part of 2013, as the product undergoes final testing by professional drivers.
Although most players will obviously never have a chance to record their own laps, U.S. Gran Turismo producer Taku Imasaki hinted at the possibility of using the technology to record "celebrity laps", which could then be featured and distributed in the game.
Thanks to all of you who sent this in!
See more articles on Data Logger Visualization, Kazunori Yamauchi, Polyphony Digital, and Toyota.