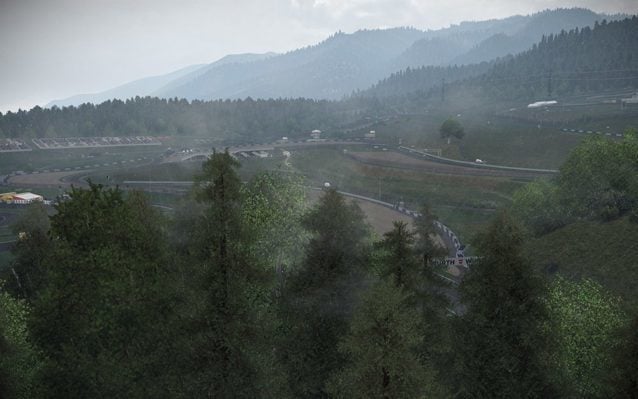 Once it hits stores sometime this year, Project CARS 2 will arrive with over 60 drivable locations, all of which are going to support complete dynamic weather conditions and daytime changes.
The latest addition to the impressive count is the Red Bull Ring, at least going by the newest teaser on the official Project CARS Twitter.
Österreichring was an Austrian racing circuit that hosted a total of 18 Formula One Grands Prix from 1970 to 1987. After a decade-long hiatus during which the circuit was being renovated, the track appeared on the schedule again in 1997, this time under the A1-Ring label.
In 2011 the track would be renamed and reopened once more, this time under Red Bull's ownership. Since then, the track has annually served several DTM events, and, as of 2014, the Formula One Austrian Grand Prix.
The track is known for the dense forest surrounding its challenging corners, the most notorious being the sharp "Remus" corner, coming right after the second sprint section. If you're looking for a preview of the new course, Team VVV has captured footage of the track during a recent public event. The video also provides an insight on how the controller support currently works in the latest Project CARS 2 build:
If you're itching to drive the track in an existing title, you've got a few options. The Red Bull Ring appeared in Gran Turismo 6 as a free update, and was part of Assetto Corsa's Red Pack.
Project CARS 2 is scheduled to appear on the global market later this year. It will be available on PlayStation 4, PC and Xbox One.
See more articles on Project CARS 2 Track List, Red Bull Ring, and Slightly Mad Studios.