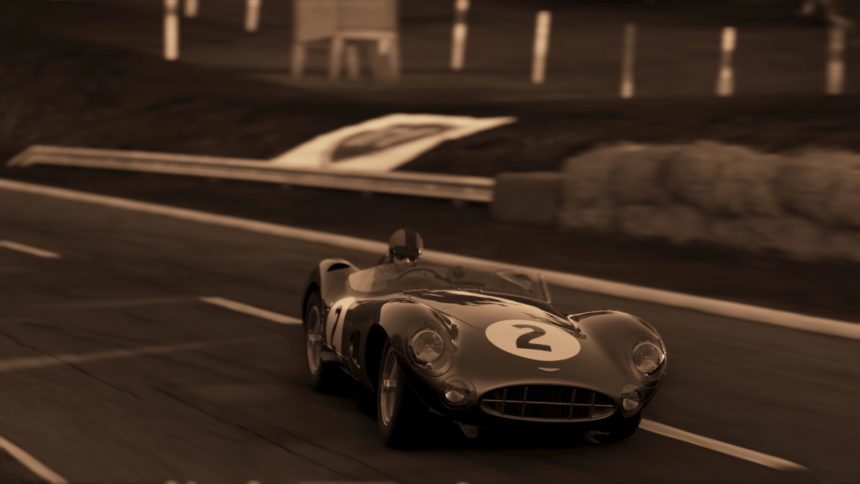 It's a twofer this week on Project CARS 2 with a pair of new events for players to tackle. Slightly Mad Studios has created events to celebrate both the Chinese New Year and Valentines Day.
The Chinese New Year challenge takes place on the stunning Bannockbrae Road Circuit. The fictional track in Scotland is one of the most picturesque locales in the game, making for some great photography opportunities. That being said, if you're more concerned with driving fast, Bannockbrae also has that covered too. Take the quick Aston Martin Vanquish V12 round the track in this all-British face-off.
If it's something romantic you're after, a tasty combo also awaits to celebrate Valentines Day. Enjoy a fine vintage match-up as French circuit Rouen Les Essarts is paired with the Aston Martin DBR1/300 to good effect. Feel the love as you take this beautiful machine for a ride on one of Europe's classic tracks.
Regulations for both events follow a similar pattern to those before it. Tuning of each car is allowed, so there's no restrictions on finding time in the car settings. Weather wise, light cloud scatters on both tracks. There will be no adverse conditions to wrestle with this time around. Both events last from 12 – 19 February.
Full event details are listed below.
Chinese New Year
Track: Bannockbrae Road Circuit
Car: Aston Martin Vantage GT12
Weather: Light Cloud
Class: Road C
Minimum Grade: U100
Fixed Setup: No
French Valentines Thrill
Track: Rouen Les Essarts
Car: Aston Martin DBR1/300
Weather: Light Cloud
Class: GTC
Minimum Grade: U100
Fixed Setup: No
More Posts On...