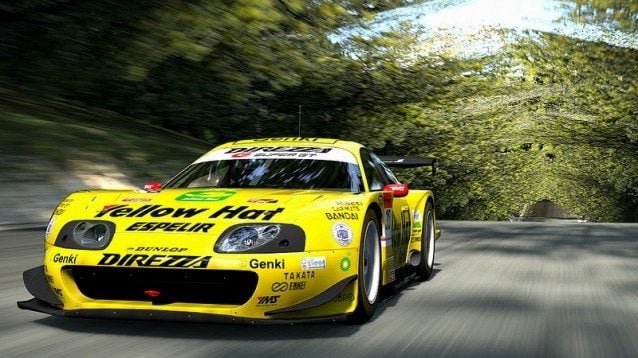 Though you may no longer be able to watch Super GT races in Gran Turismo TV, you can still enjoy some of the series' cars in Gran Turismo 5.
To help with that, the game's latest Seasonal Events feature GT500 cars with no more than 600PP and no better than Racing/Hard tires in five A-Spec races:
Tokyo Route 246 / 5 Laps
1st: Cr.484,600  2nd: Cr.266,530  3rd: Cr.193,840
Tsukuba Circuit / 10 Laps
1st: Cr.416,000  2nd: Cr.228,800  3rd: Cr.166,400
Mazda Raceway Laguna Seca / 5 Laps
1st: Cr.435,900  2nd: Cr.239,745  3rd: Cr.174,360
Special Stage Route 5 / 5 Laps
1st: Cr.466,200  2nd: Cr.256,410  3rd: Cr.186,480
Eifel (Circuit) 104A / 5 Laps
1st: Cr.501,300  2nd: Cr.275,715  3rd: Cr.200,520
As always, stop by our GT5 Seasonal Events forum for more analysis and discussion with other players.
GT5 Photomode image by Andy Voong.
More Posts On...
The original comments for this post are no longer available.