Today is a one-two punch for Forza players. There's a substantial update for Forza Horizon 4 today — more on that later — but Turn 10 hasn't forgotten about FM7, with a new update just going live.
Weighing in at a reasonable 355MB (643MB on the X), it's on the smaller side. A full change log isn't available yet, but we do know of the new content players can now access, both free and paid.
New Free Car: 2018 Audi #1 Audi Sport RS3 LMS
Sticking with tradition, this update introduces a free Spotlight Car for all players. It's once again a race car, though it's a more approachable one than past months. It's also one of those modern track machines that boasts less power than its road-going sibling.
Meet the Audi RS3 LMS. Ditching the road car's unique five-cylinder engine, it instead features a 2.0-liter turbo four as per the TCR class regulations. It puts out 345hp versus 400hp too, and through only the front wheels instead of all four. With so much less weight to lug around, it will undoubtedly be the faster of the two on a race track, however.
The RS3 is free to all players, and they should find it in their garage when loading up the game post-update.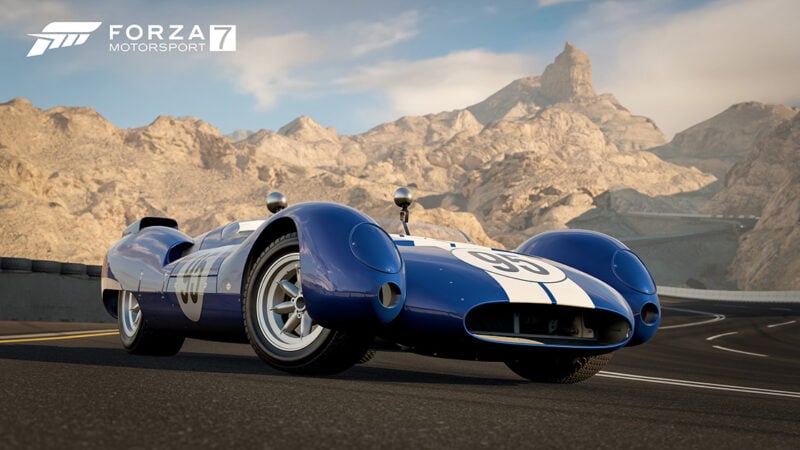 Barrett-Jackson Car Pack
The first car pack of the new year focuses on the famous auction house. We detailed it last week, but here's a quick refresher on the seven cars it introduces:
1963 Shelby Monaco King Cobra
1970 Chevrolet Chevelle Super Sport Barrett-Jackson Edition
1975 Ford Bronco Barrett-Jackson Edition
1932 Ford Custon Double Down
1932 Ford Roadster Hula Girl
1959 Plymouth Atomic Punk Bubbletop
1970 Plymouth Hemi Cuda Convertible
The pack rings in at the usual $6.99. If you're a Car Pass owner however, it's free, as Turn 10 extended the pass to include two additional packs last summer. This is the final one. That said, in a recent live stream, community manager Brian Ekberg repeatedly referred to it as the last Car Pass pack, which means there may be more additions down the road — especially if a hypothetical FM8 isn't happening in 2019.
We'll update the article when more detailed patch notes are available.
More Posts On...