One topic sim racers often discuss is how a game compares to real life. Unfortunately for most of us, taking a real car to the track to compare it to the digital counterpart is difficult. But when you're the "Drift King" Keiichi Tsuchiya, it's a cinch.
If you don't know Tsuchiya, let us fill you in. He started his racing career on the streets of Japan, but quickly found his way into the Fuji Freshman series in 1977. From there he worked his way up to eventually compete in the JGTC and even drive the Toyota GT-One at Le Mans.
While these are impressive feats, his real claim to fame is popularizing drifting. Virtually anything related to drifting is traceable back to Tsuchiya.
However, for his Gran Turismo vs. real-life comparison, he skips the sideways actions and relies on grip racing.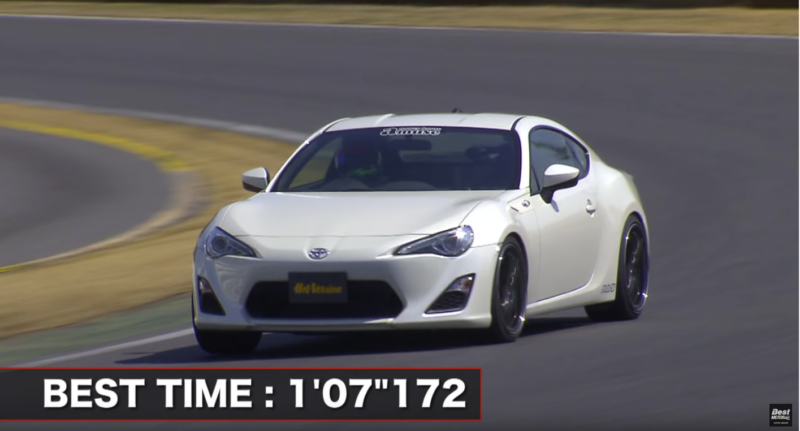 Taking to the Tsukuba Circuit, Tsuchiya first sets a lap in an Amuse-tuned Toyota GT86. After several trips around the circuit, he manages a best time of 1:07.172.
After getting the real time, Tsuchiya then switches to Gran Turismo Sport to see just how close he can get.
Apparently, though, sim racing really isn't Tsuchiya thing… He struggles for the first few laps and even spins the car a few times. Eventually, his companion for the show, eSports gamer "Chocoblanka" helps him out a bit by changing the settings.
The changes are the ticket for Tsuchiya, who finally lays down a 1:06.342.
To up the ante just a bit, Chocoblanka also gives it a go. Clearly, she's way more versed in sim racing than the Drift King and just beats him with a 1:06.129. Not a bad day when you can beat a legend.
While not definitive by any means, it's still a good representation to just how realistic GT Sport is in certain circumstances.
The video is entertaining to watch, although be aware it is entirely in Japanese with no subtitles. You can still get the gist of it, though, and there are even some great side-by-side shots comparing the real lap with the digital one.
More Posts On...